How To
How to Donate Robux and Help Your Friend in Need?
Your search for an in-depth guide on donating Robux on Roblox ends right here!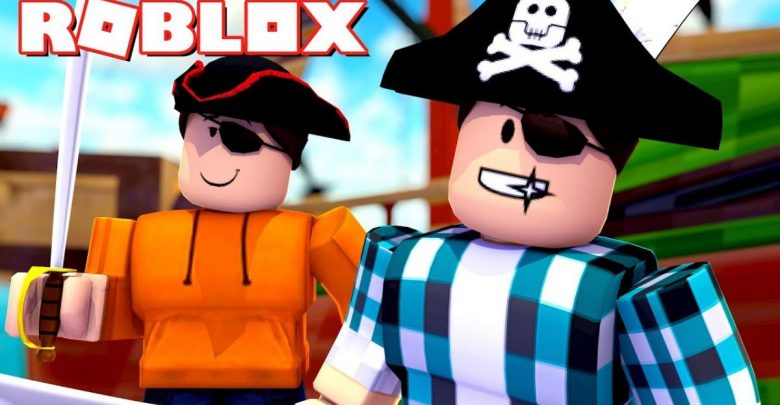 How to donate Robux? There isn't a straightforward way to give away your Robux to anyone. Maybe you are a great trader, who has more than enough Robux for himself and would like to help his friends get to the same level by aiding them with Robux. However, there's one fairly easy way to get around giving away your Robux. Your friend who is looking for financial support will put up a donation T-shirt for sale and you will buy those T-shirts to credit Robux into his account.
Let's break down the whole procedure of donating Robux into a few simple steps.
The reader is regarded as the donor in this guide.
How to Donate Robux? Step by Step Procedure
Firstly, get your friend to set up his donation T-shirt sale. In order to receive donations, your friend must be a part of the Roblox Builder's Club. He should have a subscription for the Builder's Club before being able to receive Robux donations from you. Once the donation T-shirt is designed, it needs to be uploaded to the collection with a price tag. You need to locate this exact T-shirt to be able to donate Robux to your friend. While uploading his T-shirt, your friend will be prompted to give it a name. You will use this name to search for the very T-shirt in the catalog later.
Recommended for You! Roblox Error Code 277: Let's Fix It and Get Creative
The donor will now login to his Roblox account. Make sure that you have enough Robux to buy that donation T-shirt. If you don't have enough Robux in your account while purchasing the T-shirt, the transaction will fail.
You can search for the T-shirt either from the 'Catalog' tab or by directly entering the name of the T-shirt on the search bar given on the top of the age. Say the T-shirt you are going to buy is called 'Test T-Shirt'. Choose 'Search "Test T-Shirt" in Catalog' in the drop-down menu.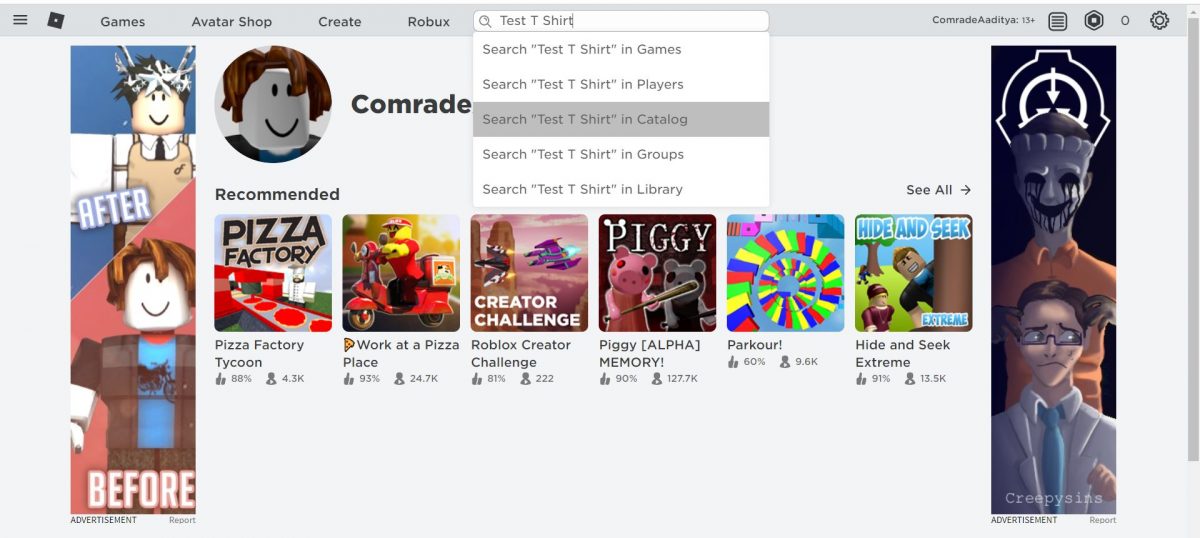 You will be presented with a list of items having the same name (if there are any). Ensure that the T-shirt you are purchasing is designed by your friend to whom you are planning to donate. Also read for Robox promo codes.
Choose the "Buy with R$" option and the money will now be credited to your friend's Roblox account while you will be the proud owner of a T-shirt designed with donation in mind (I would never have my character wear that T-shirt). And that's the easiest way to donate Robux on Roblox.
You can also donate Robux to a friend, who has not yet subscribed to the Builder's Club. This process is relatively complex compared to its predecessor, where the receiver had an active subscription to the Builder's Club.
Also read, How to update Kodi on Windows and Android.
How to Donate Robux to an Account Without Builder's Club Subscription?
For the time being, it possible to have funds transferred to the above-mentioned receiver only if there is the involvement of an account with access to Builder's Club. The involved 3rd party account should be an active member of a Builder's Club and he will now request the admin to add the receiver to their group. You will buy a donation T-shirt off the 3rd party account and the funds will be collected in the group's vault. You will now have the 3rd party account request the group admin to add those funds to the receiver's account.  This is unquestionably a tedious process and I would only jump to it as a last resort.
Caution
Buying the wrong donation T-shirt from the catalog will result in your Robux being credited into someone else's account. The transactions are non-refundable and you will have to go through a similar process to receive the Robux back in your account. Always ensure that the T-shirt that you are going to purchase in the catalog is the T-shirt that you were supposed to buy. While donating Robux, the last thing you want would be a phone call from your friend saying, "Why haven't you bought my T-shirt yet?" but you just bought a T-shirt an hour ago.
Let us know in the comments below if you face any issues while donating Robux. Our experts will be happy to assist you in the 'Comments' section. Read Next, Minecraft vs. Roblox: A Look at the Two Most Popular Sandbox Titles.