macOS Catalina, Apple's latest update for its desktop OS is expected to launch in October. A Danish macOS page says that Apple Arcade will come to macOS on October 4. Since Apple Arcade will come to the mac only with Catalina, this could mean that the OS may launch on October 4, although this hasn't been confirmed. Apple usually rolls out new updates for macOS in September or October, so this wouldn't be an unexpected launch date. Catalina macOS was launched in June at Apple's WWDC conference.
macOS is the 2nd most used operating system after Windows, with a 9.58% market share as of September according to netmarketshare.com. Apple generally supports its mac devices for 5+ years, and this time its no different. Catalina will support most Macs released after 2012.
Devices that will be updated to macOS Catalina
iMac: 2012 and newer
Mac Pro: 2013 and newer
Mac Mini: 2012 and newer
Macbook: 2015 and newer
Macbook Air: 2012 and newer
Macbook Pro: 2012 and newer
iMac Pro
macOS Catalina Features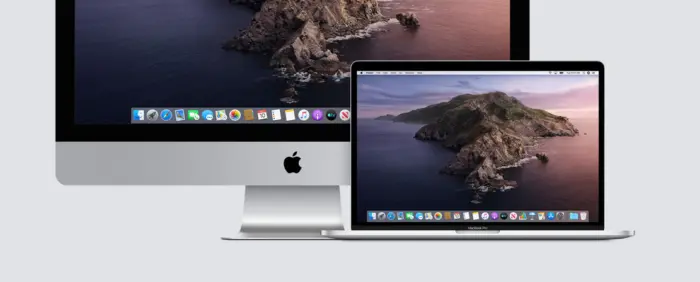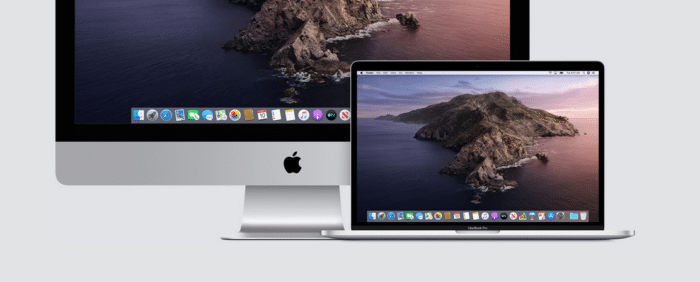 Catalyst is a brand new tool which allows programmers to create apps that run on both operating systems including macOS and iPadOS. Apple is hoping that this will lead to more apps on both macOS and iPadOS.
Activation Lock will prevent unauthorised use of Macs that have a T2 security chip (most recent Macbooks and iMacs).
Sidecar is a feature that lets recent Macs use an iPad running iPadOS as an external display. You can even use the Apple Pencil and use the iPad as a graphics tablet.
Catalina will add built-in support for various wireless gaming controllers like the Xbox One and Playstation Wireless controller.
iTunes has been broken down into separate TV, Podcast, and Music apps.
Find My Mac and Find My Friends have been merged into a single Find My app.
ScreenTime, Apple's app for managing device usage and parental controls, will come to the mac with macOS Catalina. It will sync with ScreenTime on the iPhone.
You can use your Apple Watch to unlock your Mac. It can also be used for authentication during app installs, or any other place where Authentication is needed.
Features/Components removed in macOS Catalina
The new version of macOS also removes a few features from the OS:
Perhaps the most important change, macOS Catalina will only run 64-bit apps. Older 32-bit apps won't run, and apps on the macOS App Store that are 32-bit will eventually be removed.
macOS Catalina will not have a dashboard.
Built-in support for Python 2.7, Ruby and Perl will be removed.
Overall, Catalina seems like a decent update with a lot of new enhancements. It should roll out to most Macs by the end of the year.
Read Next:
How to Set up iPhone Dark Mode
Connect Your Xbox or PS4 Controller To iPhone or iPad