How To
OSRS – What to Do With Unpowered Orbs
With an unpowered orb, there is plenty of options for you to choose from.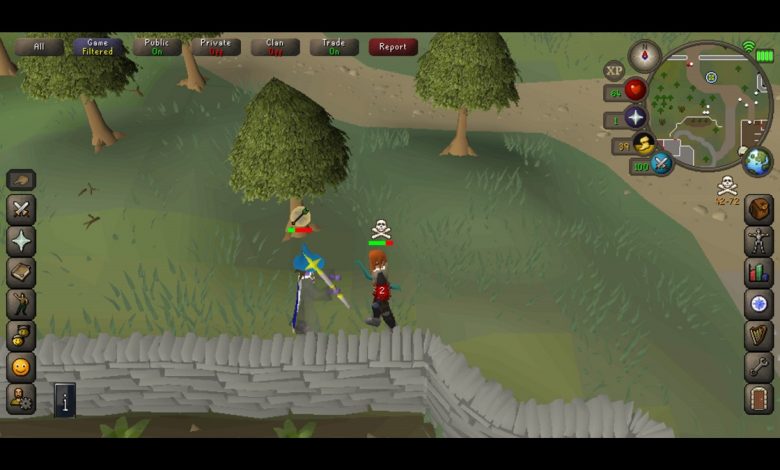 If you have an unpowered orb in OSRS, then it stands to reason that there should be a way to power it up. There is a certain method that we need to use, ones that won't take up much of your OSRS GP. The orb itself is used to make other orbs in the game. They use the magic skill to make the likes of air orbs, earth orbs, fire orbs and water orbs.
What Are Unpowered Orbs Used For?
With an unpowered orb, you can make enchanted orbs. To do this, we won't need to splash out and buy OSRS gold, but rather we need to get an enchantment spell. The spell that we need is related to the obelisk that is going to be used with our magic skill. These can then be made into air orbs, water orbs, fire orbs or earth orbs. After you obtain these, you can then put them on your battlestaff. Your crafting skill is going to be important here, so that you can make your own earth, fire, air or water battlestaff. Doing this is actually a common way of training your crafting skill. However, it is also expensive, to the point where you may even be looking for OSRS gold for sale.
What Can You Make With Them?
Let's now take a look at what unpowered orbs are for in terms of materials. There are many different OSRS items for sale in the game, but there are plenty you can make with the right ingredients so to speak. It's worth mentioning that the key items that are made from the unpowered orb are available on members worlds only.
Kicking off the list is the air orb. Along with your unpowered orb, you will also need 30 air runes and 3 cosmic runes, with a magic skill of 66. For the earth orb, you'll need level 60 magic and 30 earth runes, as well as the 3 cosmic runes. The 3 cosmic runes are also needed for the fire and water orbs too. Though they need 30 water or fire runes respectively, and water only requires a magic level of 56, instead of fire's 63 level requirement.
Shifting away from the orbs that are made, there are other items that you can make that need an unpowered orb. As well as this item, you can get 3 teak planks and make a crystal ball. This will require level 42 construction for it to work. Players that have been working on their construction skill can also make a crystal of power. This requires level 66 construction, and alongside your unpowered orb needs 2 mahogany planks and 2 gold leaves. For a gold leaf less and level 54 construction, you can make the elemental sphere.
Breaking Down the Elements
We're going to be using certain spells to charge up our orbs, and we'll start with the water orb. With the water rune and the obelisk of water, we can use the charge water orb spell to get the charged water orb. This goes for each element, so earth using the obelisk of earth with the charge earth orb and so on.
The difference here is the prices at the Grand Exchange. For those who are unfamiliar, the Grand Exchange is a place in which prices are often changing. By using this resource, you'll find that the amount of OSRS gold you make can fluctuate. The highest price is the water orb, which comes in at 1,298 OSRS GP. Next is the air orb, which charged has a price of 1,098. Slightly behind that is fire, which is at 1,097. The lowest grand exchange price comes with the charged earth orb, sitting at 1,053.
Checking Prices
Players old and new are going to be more than aware that OSRS gold is a vital component in Old School Runescape. It plays a part in nearly every aspect of the game, to the point where you can even buy OSRS gold from certain websites.
Given its significance, you don't want to go around wasting what you have. Whenever you see statistics regarding the Grand Exchange, it is always worth taking them with a slight pinch of salt. The reason for this is that the prices are often changing at the Grand Exchange, meaning their accuracy might not be fully on point. If you are going to make an investment with your OSRS gold, be sure to take a look at the prices first. This will help you to avoid sinking any gold into something that might not have the return that you were expecting.
Have you used these OSRS power orbs before? Let us know in the comments section below!
Read Next: Change DNS on PS4: Solve PS4 Network Issues