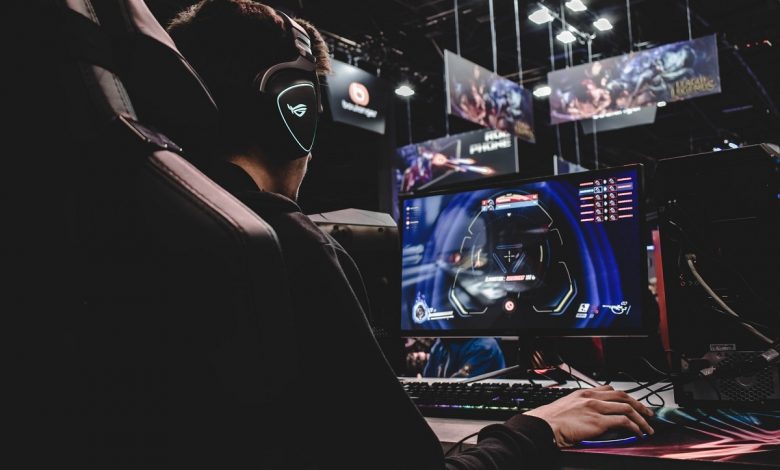 Gamers around the world have the most amazing gear that not only enhances their gaming experience but also helps them get a better grip on their game. They use these gears while they are streaming online and in competitions as well. You can have a look at the popular gaming gear by Logitech, Corsair Gaming, SteelSeries, etc.
When it comes to gaming headsets, gamers look for a few features including sound quality, noise isolation, build quality, wired or wireless connectivity options, comfort level, etc. You can use WOW Internet to learn more about different tech and gadgets for gamers and other developments in the gaming industry. For now, let's have a look at the different gaming headsets you can buy on Amazon.
ASTRO Gaming A10 Wired Gaming Headset
For gamers looking for a durable gaming headset, you can find the ASTRO Gaming A10 wired gaming headset which is highly damage-resistant. This is because the overall design of the headset is capable of withstanding damage caused by falling or shocks.
Besides this, the headsets have comfortable memory foam ear cushions to prevent your ears from feeling fatigued and uncomfortable if you have to use them for long hours of gameplay. Another amazing feature offered by the headset is the omnidirectional mic. This provides users with features like flip-up muting and in-line Volume Controls that ensure clear communication throughout the game.
Amazon Rating: 4.4
Razer Barracuda X Wireless Multi-Platform Gaming and Mobile Headset
The over-ear wireless headset offers USB-C Multiplatform Connectivity and a Frequency Response of around 20 Hz – 20 kHz. This provides users with seamless audio whether they are playing indoors or outdoors. The headset is created to provide gamers with the best sound quality during gaming marathons. The headset is also very portable and you can carry them with you almost anywhere.
These headsets are very lightweight and have breathable memory foam used for the ear cushions to provide gamers with the comfort they need during the entire gameplay. The headset uses on-headset controls and gives you complete control while you are on a call, listening to music, or watching a video.
The detachable mic is another feature offered by the headset to suppress all kinds of noise in the background. You can also experience more enhanced voice while you are communicating with other players. You can also detach the mic from the headset to make it more portable while you are traveling.
Amazon Rating: 4.4
Razer BlackShark V2 Gaming Headset
This is one of the best headsets by the top-selling gaming brand. It offers a frequency response of 12 Hz – 28 kHz and provides you with a realistic sound result. The headset provides spatial audio that goes beyond the 7.1 surround sound. Apart from that, the headset is infused with gel that does not heat up quickly and helps you perform even better when you are under pressure during the game.
This can help you concentrate more on the game rather than getting distracted due to irritation caused by your headset. The detachable Razer Hyperclear Cardioid Mic on the headsets provides gamers with the most advanced voice tweaking options and uses Razer Synapse 3 for more quality communication.  ​
Amazon Rating: 4.6
Razer Kraken V3 Pro HyperSense Wireless Gaming Headset
If you are looking for more advanced features for your headset, the Razer Kraken V3 Pro Wireless Headsets can get you Razer HyperSense. This can convert your sound signals into real-time vibration and get you tactile responses from the earcups.
Besides this, the headset uses THX Spatial Audio that can provide you with advanced 7.1-surround sound. This can help you enjoy true-to-life acoustics and hear almost everything during the game. This feature can get you a sound so realistic that you might feel as if you are standing in the middle of a battle.
The headset's 2.4GHz wireless connectivity gets you low-latency audio and syncs perfectly with your game's video displayed on the PC or TV. You can also send and receive crystal-clear audio using the detachable Razer HyperClear Supercardioid Mic. This suppresses background noise for more enhanced voice capture while you are playing your game. The headset's ear-cups are made of Hybrid Fabric and Leatherette Memory Foam Cushions for effective sound isolation and more comfort.
Amazon Rating: 4.3
Conclusion
In the end, one can say that you can find these amazing gaming headsets to get more clear communication and unmatched sound quality. You can get them at an affordable price on Amazon.
Read Next: Microsoft Store Crashing Windows 10, 11: How to Fix?