Games
Best Online Sports Games 2020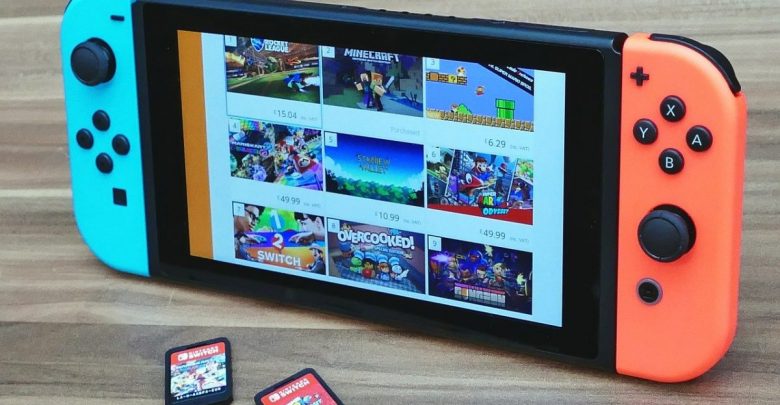 With all major sports leagues suspended, it seems like there's no way to enjoy sports. Sure, you could watch recaps of classic NBA, NHL or Premier League games. But if you want something fresh, the closest thing to sports is simulation video games.
Assuming you are working from home, you probably have plenty of spare time. Let's also say you have fast and stable Internet connections and a PC, console or smartphone that can handle modern games.
In that case, get ready to score, defend, putt or race your way to victory with these sports' simulation games.
Football
FIFA 20—it's not a perfect game, but it's still the best football simulation game around, at least the PC and console versions. You can simulate games from over ten popular leagues, including tournaments such as the UCL, the World Cup and Europa League. And if you are an expert, join online tournaments to compete against the world's best gamers.
PES 2020—the licenses are few, and you won't find many top tier European Leagues and clubs. But the gameplay in PES 2020 is significantly ahead compared to its rival. So, if you are more interested in the gameplay and not licenses, PES 2020 is the way to go.
Football Manager 2020—it's one of the most popular simulation games this year and for great reasons. The most important one is that it's more challenging than ever, forcing you to think critically if you want to achieve managerial glory.
Boxing
Mike Tyson's Punch–Out—it's one of the oldest games out there. Its graphics are dated and lacks the bells and whistles you find in modern boxing games. But you have to play it to appreciate its greatness.
Fight Night Round 4—released in 2009, this game takes you back to the days of Mohammed Ali and Mike Tyson. It has decent graphics, crisp controls and just the right amount of violence. Also, it supports both single and multiplayer modes.
Punch-Out—this game is a remake of a classic. That means it has modern graphics, today's boxers, better controls and more realistic in-ring movements. Still, it has the addictive gameplay that made the original version a classic.
  Basketball
NBA 2K20—the latest edition of the NBA2K series is also perhaps the best basketball simulator out there. It brings you all current NBA players and teams so that you can build a career around any current club. Or you can opt to be a GM and lead a franchise to championships glory.
NBA 2K11—this game lacks the advanced graphics and most features in many real-life digibet sports. But it captures basketball's gameplay so well that most people rate it as the best title in the 2K series. Again, it's centred on Mike Jordan's splendidly, allowing you to embody his best career moments from the comfort of your home.
NBA Live 19—this is one of the best alternatives to NBA 2K games. It's pretty unique, from how it presents players to soundtracks, gameplay and graphics. Unfortunately, EA doesn't see a future in the series and won't release NBA Live 20 any time soon.
Motor Racing
Formula One 2019—it's realistic, it's authentic and has all your favourite Formula One racing drivers. It's also the best games in the F1 series, so if you love the league, this is the game to play.
Forza Motorsport 7—this game brings the best of racing, whether you prefer to drive supercars, vans, trucks or off-road vehicles. In other words, it has something for everyone. What's more, it's so incredibly designed that most critics hardly find flaws in it.
Dirt Racing 2—if you are a safari rally fan, Dirt Racing is a must-have game. Admittedly, it's a pretty challenging game. So, if you want to test how well you can keep a car on an off-road track, get the gamed.
American Football
ESPN NFL 2K Games—before EA monopolized crucial NFL licenses; its 2K games were all football fans found fun.  Its gameplay was epic; the graphics were not. Still, it's one game many football fans appreciate the memories it helped them create.
Madden Football—with all the licenses to develop realistic NFL players, stadiums and badges, Madden football was bound for greatness. Luckily, it didn't sell out gameplay and essential features. But in EA style, you have to pay for the best experience.
Tecmo Super Bowl—when people talk about classic games that aged well, this game ranks at the top. It stars Bo Jackson as an almost invincible player together with fellow players of the time. It's thrilling, addictive and befitting to play alone or with friends.
Hockey
NHL11—it might not be the newest hockey game in the world, but it ranks at the top of the best NHL video games of all time. For starters, it's an all-encompassing game, allowing you to experience the best of hockey. You can also customize characters and teams as you want, letting you simulate the kind of hockey only you can.
NHL94—this is yet another hockey classics many fans rate above today's games. That's not just because it immerses you into hockey games beautifully. But it has plenty of features like shoot outs, customizable music tracks and lots of add-ons.
MMA
UFC Undisputed 3—MMA is all about the hits, moves and showboating. And this game doesn't disappoint. You might miss a few next-generation athletes. But if your interest lies in enjoying MMA action, it's worth your time.
Ultimate Fighting Championship—this is another game that has been around for some years. Still, it offers the level of MMA action, realistic moves and addictive gameplay many developers dream off.
EA's UFC2—now, if you want to simulate all your favourite MMA athletes, this is the game to get. It's not perfect when it comes to gameplay. But EA did justice with impressive graphics, broad player selection and great action.