Games
How To
Uncategorized
Delete Twitch Account: Make it Look Like You Never Existed!
In this article, we explain the procedure for deleting your Twitch account.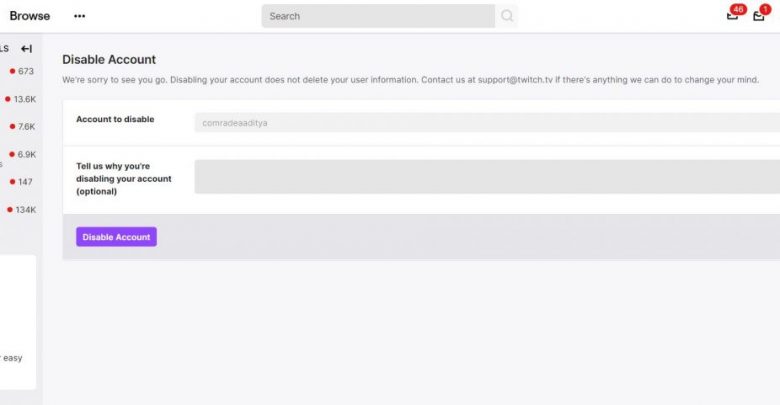 Why Delete Twitch Account?
Whatever be the reason, you will be able to delete Twitch account once and for all after going through this guide.
If you are having a hard time growing on Twitch and would rather like to try your luck on YouTube or Facebook, you might want to leave no trace when you quit Twitch. It's not compulsory that you delete your Twitch account but if you are someone who has mild OCD, you would definitely wipe your presence off the platform to which you never plan to return.
What if you have more than one Twitch account? It's always best if you get rid of the ones that you no longer.
While it may not seem like that, Twitch is also a form of social media designed for sharing videos (mostly gameplays) and just like any other social media, too much Twitch can have serious consequences. Feeling like you have had too much Twitch? It is best that you take a break for a week or two.
When you have decided to leave Twitch for a few days, you don't need to delete your account! Just disable your account and let things settle for a while and get back to Twitch when you feel the time is right.
Before Deletion Checklist
Spread the Word That You're Leaving
Don't leave your fans in the dark by disappearing from Twitch all of a sudden. You should always let your followers know if you are switching your streaming business to a different platform. Let them know early enough so that they can make the overhaul as you do.
Recommended for you! How to Download Twitch Clips
Withdraw Link Permissions for Other Accounts
You might have linked Facebook, Twitter, Xbox Network, or PlayStation profiles to your Twitch account. Make sure that you have withdrawn all linking permissions before proceeding with account deletion. Doing so ensures that you won't face any account linking issues if you ever happen to sign up with a new ID on Twitch.
Delete Twitch Account Permanently
You can still recover your Twitch account for up to 90 days from the date of deletion request submission. Come on the 91st day and your account will have been permanently deleted from Twitch's servers. There's no going back after 3 months.
If your decision is sort of final, follow these steps to submit an account deletion request to Twitch:
Clicking here will redirect you to Twitch's account deletion page.
Login to the account that you wish to get rid of.
See that 'Delete Account' button? Go ahead!
If you ever change your mind and want to repossess all your contents on Twitch, just enter your username and password, Twitch will ask if you want to reactivate your account, and to say 'YES!!', click on the 'Reactivate' button.
Deleting vs Disabling a Twitch Account
Deleting an account is always too harsh of a decision so if it's a break you want to take from Twitch, I suggest that you disable your account. That way, you won't lose any of your existing fans and saved content on Twitch.
While deleting your Twitch account is like going AWOL, disabling more like going on a vacation by dropping a 'Leave' message.
Contents of a disabled Twitch account are not accessible to anyone except the account owner himself (that too after he reactivates the account).
Click here to download Twitch desktop app.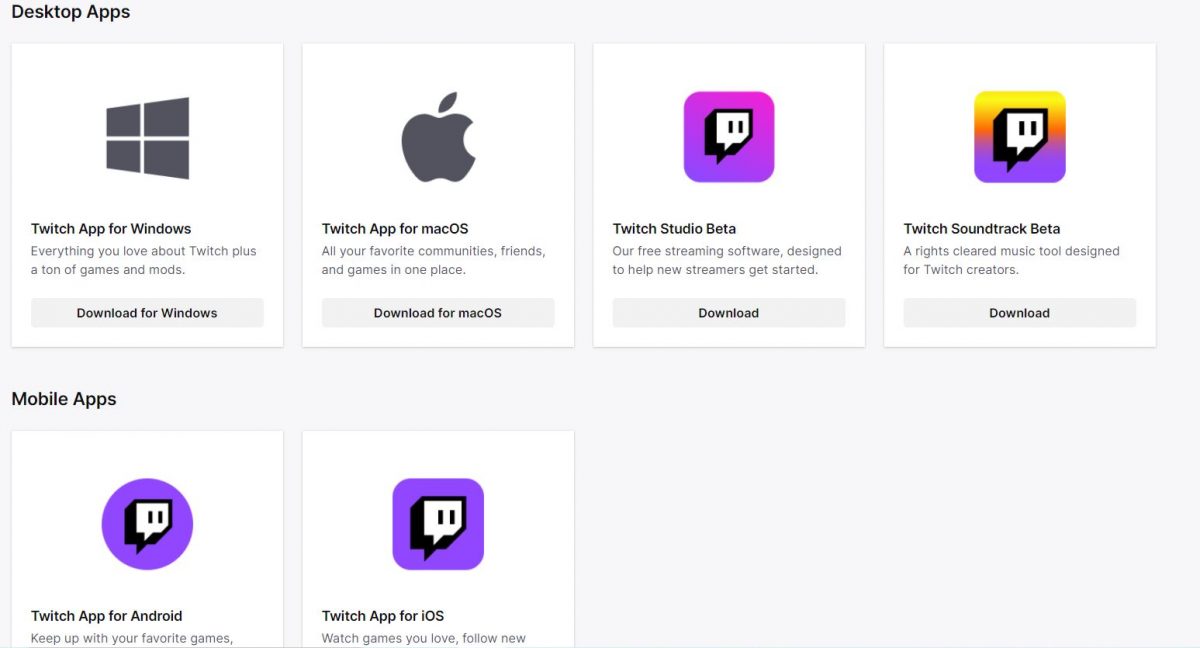 The 90-day grace period for recovering your account is only applicable if you have submitted a deletion request. A disabled account, on the other hand, can be reactivated at any time since your data is still safe in the Twitch servers.
Check this one out! Here's How to Delete Backup Files in Windows 10
Most of our readers have decided to disable their Twitch account after going through this guide. Here's how you can go about disabling your Twitch account:
Log in to your Twitch account.
Head to 'Settings' by clicking on your profile picture (that's your avatar at the upper right corner of the screen).
Find 'Disable Your Twitch Account' division under 'Profile' tab.
Click on the link that says 'Disable Account'.
Confirm your selection by clicking on 'Disable Account' when promoted.
All the contents associated with the disabled account will be temporarily pulled off of Twitch. Login to your account (like you would normally do and simply click on the 'Reactivate' button) when your vacay is over and you're back to streaming!