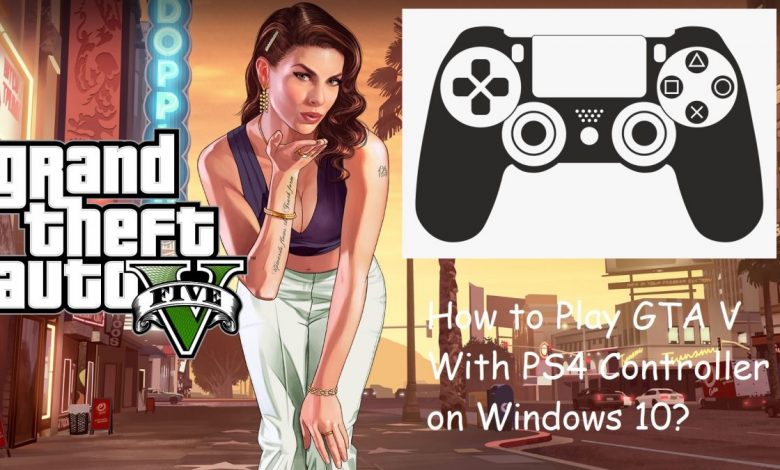 The reason you came here is that you wanted to play GTA V, which you downloaded off Epic Games Store, with a PS4 controller but can't really figure out why it's not working when you directly plug in the controller. Your search for the ultimate guide on how to use PS4 controller on Windows 10 ends here.
We were asked the following questions related to playing GTA V with PS4 controller on Windows 10.
Alda Ramirus: I downloaded my free copy of GTA V Premium Edition from Epic Games Store but when I plug in my PS4 controller, the game does not seem to support it out of the box. I do have a Power A Xbox Series X controller that starts working with every game there is, the second I plug it into my PC, but the PS4 controller only works with a bunch of games on Steam. How can I play GTA V downloaded from Epic Games Store with a PS4 controller?
Germund Wigburg: Downloaded GTA V from Epic Games Store but can't play with a PS4 controller. How to configure PS4 controller to work with Epic Games GTA V?
Love the titles from Rockstar Games? You should check out 'Is There Going to be a Max Payne 4?'.
Epic Games Launcher Does Not Support PS4 Controller for GTA V
Even though Epic Games Launcher does not support PS4 controllers out of the box, you can use 3rd party applications to bridge the compatibility gap and enjoy the game at PC-level graphics with controls remaining the same as on PS4.
The method taught in this guide is not officially supported by Epic Games Launcher for playing GTA V via a PS4 controller. In fact, only the Steam version of GTA V has plug-and-play support for PS4 controllers. Xbox One controllers, on the other hand, regardless of whether they are official or licensed 3rd party, seem to work with most of the latest titles released on PC.
At a Glance
Question: How to play GTA V downloaded from Epic Games Launcher with PS4 controller on Windows 11?
Answer: Download DS4Windows and make a few configurational adjustments to play GTA V (or any other game, for that matter) with a PS4 controller.
Downloading DS4Windows or Adding the Game to Steam's Library: Which is Easier?
Alternately, you can add GTA V (which you actually downloaded from Epic Games) to Steam's library and launch the game from its client. Do you remember that Steam supports both PS4 and Xbox One controllers?
Adding games downloaded from different launchers to the Steam library is easy but keep in mind that games may not always work the way you expect them to. Therefore, a better approach is to get a 3rd party application that almost never fails to get the job done.
Recommended for you! Persona 6 Release Date: Everything We Know So Far
DS4Windows will run in the background and map the inputs from your PS4 controller making the gameplay experience similar to playing on an actual PS4. With DS4Windows, you can even use 3rd party controllers that are not even recognized by Windows to play any game you want.
The application takes up merely a few megabytes on your hard drive and is not resource-hungry at all. Let DS4Windows run in the background and do its job.
How to Set Up DS4Windows to Play GTA V With PS4 Controller?
Get the latest version of DS4Windows from its official website. Click here to learn more about DS4Windows. Download link available at the top right corner of that page.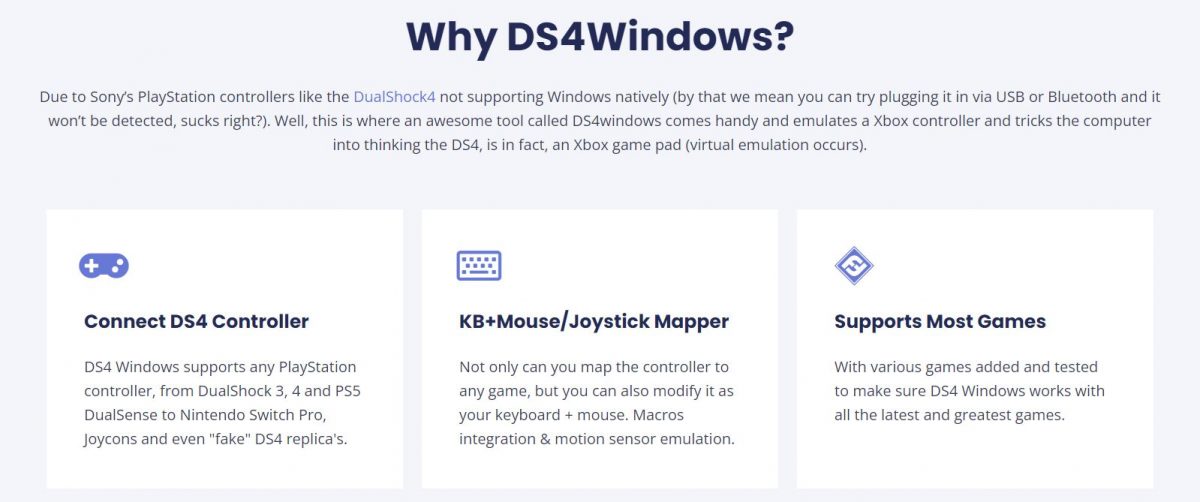 Extract the content of the compressed zipped folder.
Locate DS4Windows.exe in the folder where you extracted the content earlier.
You will now create a profile in which your configurations are saved. Make sure you remember the directory where this profile has been created. You can later use this profile to directly load your controller configurations.
After creating the configuration profile, driver updates will be downloaded for your PS4 controller. Once the update process is complete, you will be able to play GTA V but just make sure that DS4Windows is running in the background whenever you launch the game.
Adding a Non-Steam Game to the Steam Library
Steam supports PS4 and Xbox One controllers out of the box so in case you don't want to install a 3rd party application for playing GTA V with a PS4 controller, adding the game to the Steam library is the way to go. However, merely adding GTA V to Steam's library and launching it from within the client does not always work.
Step 1: After launching Steam, click on the 'Library' tab and find the option that says 'Add a Non-Steam Game' after clicking on 'Add a Game' icon.
Step 2: Locate the directory where GTA V has been installed and double-click on its icon to add it to the library.
Step 3: GTA V will now be available in the list of games in Steam's library. Connect your PS4 controller before launching the game from Steam. In case the controller does not work, try plugging it into a different USB port on your PC. Still not working? You may have to download the latest driver for your PS4 controller from Steam's settings. More on updating the device driver for PS4 controllers on a separate guide.
Were you able to play GTA V with a PS4 controller by simply adding it to Steam's library or did DS4Windows put things in place for you? Let us know in the comments below.