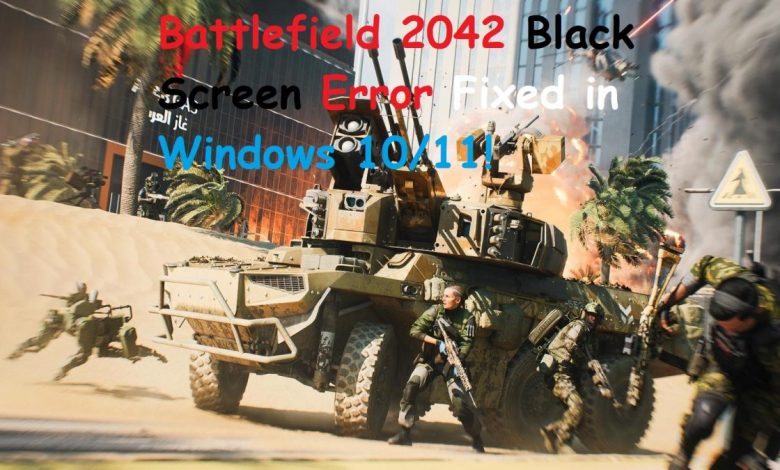 Unable to launch Battlefield 2042 on PC due to black screen error? After following every fix mentioned in this guide, Battlefield 2042 shall launch and play fine on your system. However, keep in mind that you have to follow the fixes in the order they are mentioned because our team tested and verified that it works only if done in order. Therefore, please don't skip any step if possible and let us know in the comments if you are facing any difficulty while following the steps.
Although it's been a while that Battlefield 2042 came out and, in the meantime, EA did a lot to fix the blunders they made during launch, the black screen error is still persistent in a significantly large proportion of players on PC. The back screen error in Battlefield 2042 usually occurs after a major patch has been applied. But all of that frustration of the game being stuck in a black screen ends today for you! Let's get right to it!
Exit Battlefield 2042 and EA Desktop App
In case the black screen error is arising from a temporary glitch in the launcher's cache, a simple exit and relaunch might be all that's required before the game starts working again.
While in the black screen, bring up the Task Manager by pressing CTRL+ALT+DEL buttons on your keyboard (then selecting 'Task Manager') in the screen that pops up.
Hottest on Gamers Suffice: How to Play Roblox on PS4 – Create and Play Fan-Made Games Online
Head to the 'Processes' tab and locate the icons for Battlefield 2042 and EA Desktop. Terminate both programs and you are good to go. Still getting the black screen error in Battlefield 2042? Keep reading!
Restart Windows 11/10
If you are running the game on Windows 8.1 or even older versions of Windows, it's time to make an upgrade to Windows 10. Although EA has listed Windows 10 (64 bit) as the minimum system requirement for Battlefield 2042, I have seen a bunch of my old friends running it even on Windows 8.1 although the performance doesn't seem up to par. Not all systems support Windows 11 and for best performance, EA recommends that you play Battlefield 2042 on Windows 10 so thanks EA for not making it mandatory to have the latest edition of Windows.
Go ahead and restart Windows to get rid of the corrupt cache that might have built up in the system. If a system upgrade is pending, 'Update and Restart' is the option to be chosen among the items in 'Power' section of the Start Menu.
If a system restart goes in vain, you can try updating the game manually from EA Desktop app (or any other launcher).
Facing packet loss issue in Battlefield 2042? This guide got you covered!
Always Keep Up with the Latest Build of Battlefield 2042 to Avoid Black Screen
You could say that Battlefield 2042 is still a work-in-progress even these many months after its launch. EA has apologized to its fans for releasing such an unfinished game and are regularly throwing out patches to fix commonly reported issues one by one. In that case, as a loyal fan, you are supposed to keep the game updated to avoid encountering game-breaking bugs. Keeping the game up to date is easy as long as you have a stable internet connection.
EA Desktop app is the way to go if you don't wish to have the hassle of manually checking for updates to Battlefield 2042. Since EA Desktop is integrated with Xbox Game Pass, Microsoft is keeping all hands on deck to make the experience a breeze for its fans. For owners of Battlefield 2042 on Steam and Origin, you may have to manually check for updates regularly in case your application is facing update-related issues.
Here's how you can check for updates to Battlefield 2042 on Origin:
Launch Origin.
Head to your library and right-click on Battlefield 2042 and select 'Update' from the list of options.
Update Your Graphics Driver and Fix Black Screen in Battlefield 2042 
Most of the readers had their black screen issue with Battlefield 2042 fixed after fetching the latest updates for their graphics driver. If the GeForce Experience app has a 'downward-facing arrow icon' in the hidden icon section of your taskbar, launch the app and click on 'Download' to fetch the latest version of drivers for your video card.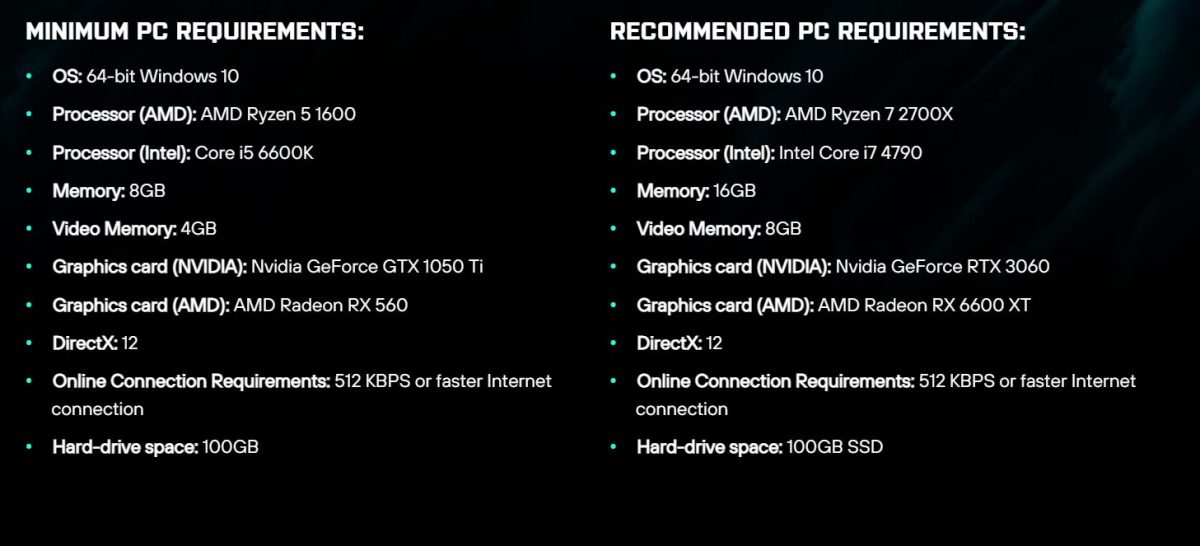 For some reason, if you are unable to get the latest drivers for your video card from GeForce Experience, you may have to manually download the installation wizard from 'Advanced Driver Search' page. Click here to open the page and make sure you choose your video card and operating system editions correctly. Installing the wrong drivers may break your video card due to glitches in power management.
Do not update your graphics card driver from Device Manager. For some reason, this feature in Windows 10 seems to be broken because it never really manages to get the latest updates.
Are Your Game Files Damaged?
There is no way your game will work if some of its files are broken or corrupted. However, fixing issues related to corrupted game files involves a single step and that would be to run the file verification wizard in your game launcher. When it comes to fixing corrupted game files, the verification tool that comes built into Steam appears to address such issues in a single run provided that your connection is stable.
Don't Overclock Your Hardware
We have received reports of Battlefield 2042 running into black screen error if any component of the system has been designated to run beyond its stock capabilities. For instance, if you have overclocked your RAM so that it can operate at a higher frequency (which, of course, fetches a pretty solid performance in most cases), some of your games may not get in line with that. Although a GPU overclock shouldn't break anything down in your system, Battlefield games are notorious for being incompatible with overclocked components. Restore your hardware components to their default clock speeds and settings before launching Battlefield 2042.
If you recently made a hardware addition to your system (an 8GB RAM, for instance), unplug it and see if the black screen issue persists. Random hardware changes can cause Battlefield 2042 to run into black screen error.