Games
Best Online Games to Play With Friends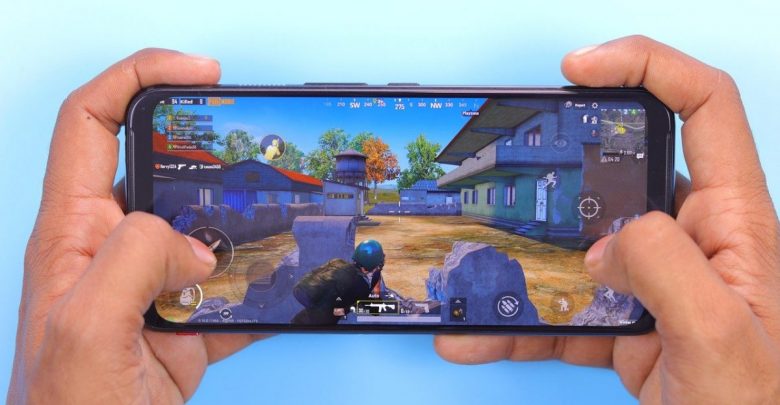 Amidst the pandemic, quarantine, and lockdown, individuals across the world have been forced to self-isolate and socially distance themselves from each other. During such a challenging time, gaming websites have not only entertained people but have brought them together through multiplayer battles and in-game communications. Science suggests that these games, be it a puzzle, arcade, or even adventure tend to relax children and adults alike. They act as the perfect form of a break between work and homework, allowing the person to have fun and relax, hence, improving one's mental health. Therefore, in this particular article, we are going to discuss some of the most exciting online games that you can play with your friends during this time of the pandemic. It is important to note the fact that these games require a high-speed internet service with minimum lag so that you can keep up with your friends in the gameplay. If you are looking to subscribe to a fast and reliable internet connection, then make sure to check out Spectrum Internet, which comes with incredible internet speeds and unlimited data allowance.
With that said, let us shed some light on the best online games to play with your friends:
Fortnite
Since 2017, Fortnite has been on the list of every online player around the globe and it still attracts millions of users every day. The game provides four different modes to suit the needs of every kind of player. These modes include Battle Royale, Save the World, Party Royale, and Creative.
Battle Royale is free to download and is available on gaming consoles, smartphones, and PC. In this mode, players can form teams that have to fight each other to be the last one standing. Plus, there is always something interesting to look forward to in Battle Royale. For instance, after playing a certain round of games, you get to unlock new weapons, sub-modes, vehicles, special events, and most importantly, seasons. Every new season brings with it a different island that keeps you hooked to Fortnite. Party Royale is a sub-mode of Battle Royale where instead of fighting, players get to enjoy and experience different attractions including boat races, aerial courses, and even musical concerts from renowned artists. In the Creative mode, you can create your own game rules and invite friends for a multiplayer session. Last, but not least, Save the World is a paid mode where you get to explore a vast and destructible world along with your friends and fight monsters.
Words With Friends 2
After eight years and around 250 million downloads, Words With Friends finally got its sequel, Words With Friends 2. The first edition of the game was launched back in 2009 with many promising results, and ever since then, it was acquired by a San Francisco-based gaming company known as Zynga. To attract new users and gain the loyalty of the existing ones, Zynga tossed the second edition of the game in the market. Just recently, the company proudly announced that at any given time of the day, there are around 57 million users online playing Words With Friends 2. The core idea of the game is the same as its predecessor, Words With Friends. Like Scrabble, in Words With Friends 2, players are issued random letters, which they have to use to create words. So, when you play the game, you win titles and points upon spelling the words correctly. However, there are some changes in the second part. For instance, for people who do not like to wait, the game introduces a 'bite-sized' (as the director of the game, Gurpreet Singh, calls it) gameplay where you get five moves each rather than 18 moves to win the round. You can also play the Lightning Round, where two teams of five play against each other to earn maximum points as fast as they can. Words With Friends 2 is a fantastic game to play with your friends and family members. Plus, it increases your vocabulary as well.
Minecraft 
Minecraft is popularly known as the sandbox game that was developed by Mojang, a Swedish video game developer that is based in Stockholm. Minecraft was created using the Java Programming language by Markus Persson, and after several test versions, it was finally released in 2009 as an early access video game for computers. In 2011, when Jens Bergensten took over the development of the game, Minecraft was launched on several other platforms including Android as well as iOS. Ever since its diversity across different platforms, Minecraft has grown rapidly to become the best-selling video game of all time with nearly 126 million active users every month. Although there are no particular goals to attain in Minecraft, the game does provide an achievement system, which is known as advancements in the Java Edition. So, if you love exploring new sites in a game, then Minecraft is the one for you.
Download these games today and try them out for yourself. You will definitely love them all. That is it for today, stay tuned for more interesting updates regarding online gaming and reliable internet services.