Games
Devil May Cry 6: What's Next For Devils?
Let's learn about DMC6 release date, characters, story and more
Capcom is on the winning spree with their games recently. One of their franchises that is close to the heart of the Capcom is the Devil May Cry Series. In this article, we will explore the upcoming Devil May Cry 6.
Devil May Cry 5 is a critically acclaimed game that garnered terrific reviews from the community. Capcom surely does want to continue the series as it means more business for them.
Devil May Cry 6 Release Date
Capcom might have already announced their upcoming Devil May Cry 6 or related Devil May Cry game.
The last game, Devil May Cry 5, is only six months old, and there is still a time when Capcom decides to release more information about the next Devil May Cry game. This means that there is no tentative date allocated for the next game in the series. However, we can be sure that Capcom is eager to continue the series as their Devil May Cry 5 made groundbreaking sales. Another game that they released along with Devil May Cry 5, also did sell well.
There was another hint shared on Facebook by Danie Southworth (Vergil voice actor in DMC5).
We can also be certain that Devil May Cry 6 will launch on modern console platforms, including the upcoming Xbox Series X and Playstation 5. If you have played the Devil May Cry 5, you might already know that the next game in the series is coming, considering that the ending left many questions unanswered in DMC5.
Also read, The Division 3: A Next-Gen Shooter On Next-Gen Consoles.
Profits can lead to better sequels
There is no doubt that the game industry is very competitive. Projects die before they can even see the light. If you are in the game industry, you would know how hard it is to make good games.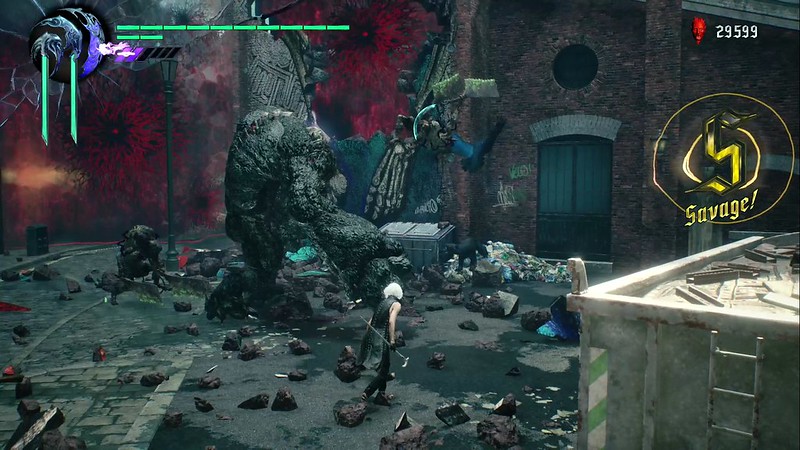 However, one of the best ways to make a game succeed is to pour talent and money into it. Capcom has come to a stage where they can actually do that. Also, the new console release is lining up pretty well with developers as they gear their series towards the new console – making even more sales.
But, time is also an important factor. We can see the release coming to the consoles and PC, in around 4-5 years, which is an average development time for any AAA game.
New Characters
Devil May Cry 5 lets you play with three characters, Dante, Nero, and V. V is the newest addition to the roaster, which also made it possible for developers to add new mechanics to the game. Devil May Cry 6 can see more additional characters, providing a way to introduce new mechanics and gameplay. However, we would hope that they add a character that compliments Dante and Nero. V is completely different, and the sections that I played in DMC V were slightly stale compared to the other characters.
Conclusion
So, what do you think about the Devil May Cry series? Do you think we can see Devil May Cry 6 earlier than expected? Comment below and let us know. Also, make sure that you follow our social pages, including Facebook and Twitter.
Read Next: Mortal Kombat 12: Everything You Want To Know About The Upcoming Release.