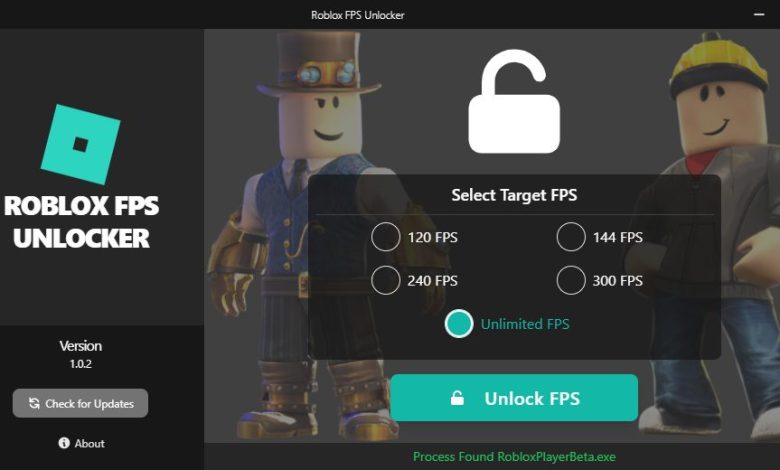 Want to get the best possible frame rate on Roblox? Have you tried Roblox FPS Unlocker or Roblox FPS Booster?
Roblox is a well-known sandbox video game that enables users to develop, play, and share their games with the community. It is chiefly a multiplayer game with a large user base comprising users of all ages. But it explicitly targets kids and teenagers.
Users can access the game by visiting the website or installing the app on their devices. The application has a collection of games, such as role-playing, simulation, racing, and action games, that users can enjoy. The game allows players to interact with other users in the virtual world.
Despite its massive popularity, many players are frequently annoyed by the lag and low frame rates that curtail their fun. So, what's the solution? Roblox FPS Unlocker is the software that can rescue you in this situation.
This tool allows gamers to access Roblox without experiencing input lag, stuttering, or delays. It enables gamers to maximize their FPS (frames per second) in the game and utilize the full capabilities of their PCs. Furthermore, it allows players to enhance their performance and modify the game to suit their individual requirements.
Recommend for you: Best Free Roblox Executor
So, if low FPS prevents you from enjoying the game, keep reading to learn how the Roblox FPS Unlocker can help you.
What is the Roblox FPS Unlocker?
FPS, or frames per second, specifies how many distinct frames are shown in a film or game per second. A higher frame rate produces a smoother and more enjoyable gaming experience. Low FPS can cause Roblox to lag, stutter, and have sluggish controls, which makes it challenging to play.
Roblox FPS Unlocker is the software that allows gamers to enhance their FPS in the game. It works by optimizing a computer's performance and customizing the game's settings to the hardware's specifications. This helps individuals get the most out of their computers and allows them to enjoy the game without any significant lag.
Higher FPS provides a bunch of benefits to the players, such as it helps them in achieving better frame rates, which not only makes the game smoother and more responsive but also enhances the performance. The software allows gamers to customize graphic settings to make the game more appealing.
Recommended for you: Roblox on Chromebook – Best Chromebooks, How to Optimize, and more
Where to Download?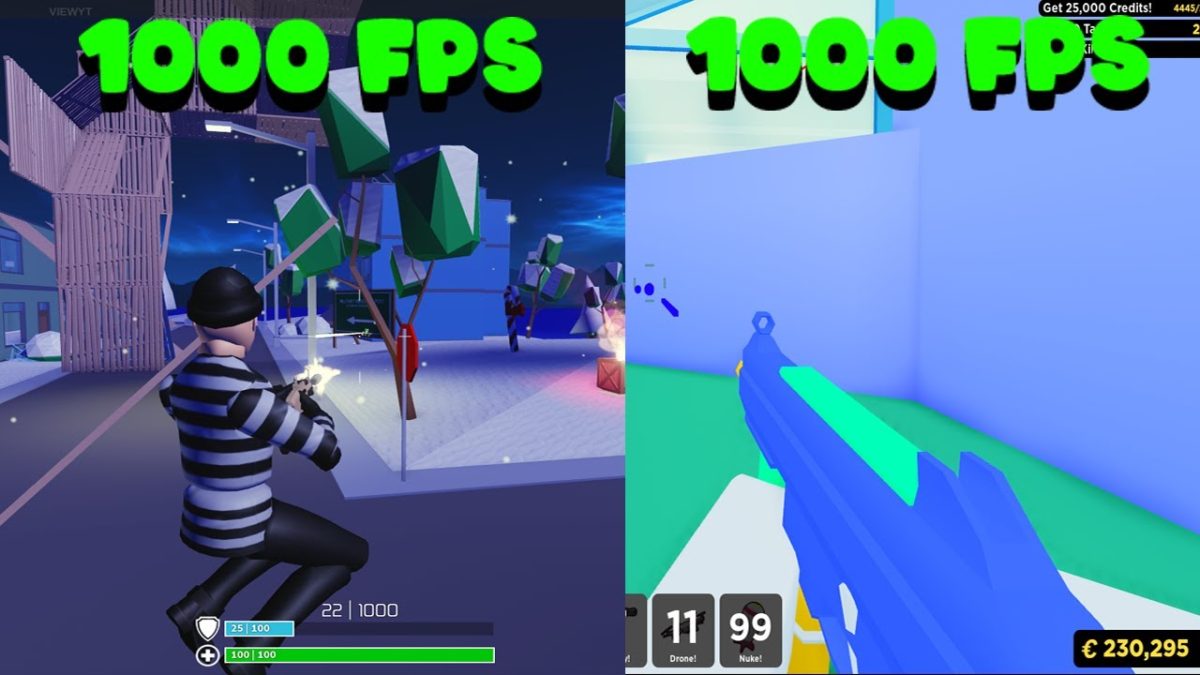 There are numerous websites from where you can download the Roblox FPS Unlocker. Some most prominent websites are given below:
This website allows you to download the Roblox Unlocker's latest version V1.2.1 for free. The downloadable file is around 63 MB and was updated on January 28, 2022. You must visit the website and click on the link to download the file.
GitHub offers a simple and secure way for users to access and download the Roblox FPS Unlocker. You can enjoy smoother and more responsive gameplay in Roblox with the Roblox FPS Unlocker.
The website provides the most recent version of the FPS Unlocker, v4.4.2. To get this version, go to the GitHub website and follow these steps:
The download will begin once you click the "rbxFPSunlocker-x64.zip" link.
Wait for the download to finish. This may take a few minutes, depending on your connection's speed.
Once the download is complete, unzip the archive and install the Roblox FPS Unlocker on your computer.
The Microsoft Store is a digital distribution platform where you can download and buy software applications like the Roblox FPS Unlocker. To access the store, go to apps.microsoft.com and click on the link "Get Microsoft Store" in the upper right corner. This will take you to the Microsoft Store, where you can search for and download the Roblox FPS Unlocker.
Once you've landed at the unlocker page, add the app to your Microsoft account and finally download and install the software on your computer to begin using its performance-enhancing features.
One of the best aspects of FPSunlocker is that the files hosted on this site can be downloaded for free. That means you don't have to pay monthly fees to subscribe to the platform. Hence, anyone can download the Roblox FPS Unlocker to get its benefits and optimizations without spending any money. Whether a casual or competitive gamer, FPSunlocker provides an easy and affordable way to improve your Roblox gaming experience by letting you download the software.
Roblox FPS Unlocker Mac
The tool that allows Mac users to enhance their gaming experience on Roblox. With the FPS Unlocker Mac:
Players can bypass the default frame rate cap imposed by Roblox, enabling smoother gameplay and higher frame rates.
This tool is particularly beneficial for those who enjoy playing Roblox games with high-intensity action and fast-paced gameplay, as it ensures that their Mac can handle the increased demands without any performance issues.
By utilizing the Roblox FPS Unlocker on Mac, players can fully immerse themselves in the world of Roblox and enjoy a seamless gaming experience with improved visuals and responsiveness.
Frequently asked questions (FAQ's) for Roblox FPS Unlocker
What is Roblox FPS Unlocker? Roblox FPS Unlocker is a third-party software tool that allows users to increase the frame rate (frames per second) in the Roblox game. It overrides the default frame rate limit set by Roblox, providing a smoother gameplay experience.
How does Roblox FPS Unlocker work? This works by modifying the game's settings to remove the frame rate cap set by Roblox. It enables the game to run at higher frame rates, potentially improving the overall performance and visual smoothness.
Is Roblox FPS Unlocker safe to use? The safety of using unlocker 5.0 depends on the source of the software. There are several versions available, and it's important to ensure that you download it from a trusted and reputable source to minimize the risk of malware or other security issues. It's also worth noting that using third-party software tools like FPS Unlockers may violate Roblox's terms of service, so proceed with caution.
Can using Roblox FPS Unlocker get me banned? While there have been reports of some users being banned for using unlocker tools in the past, it's essential to understand that using third-party software tools with Roblox carries some level of risk. Roblox's terms of service prohibit the use of unauthorized tools, and they reserve the right to take action against accounts found to be in violation. It's recommended to exercise caution and consider the potential consequences before using FPS Unlocker or any other third-party software.
Will Roblox FPS Unlocker improve my gaming experience? Using Roblox Unlocker may improve your gaming experience if you have a capable system and your hardware can handle higher frame rates. It can result in smoother gameplay, reduced input lag, and improved visual fluidity. However, the extent of improvement may vary depending on your specific hardware and the performance of your computer.
How can I uninstall Roblox FPS Unlocker? The process of uninstalling can vary depending on the version and method of installation. Typically, you can remove FPS Unlocker by locating the program in your computer's control panel or application folder and selecting the uninstall option. If you're unsure, you can consult the specific instructions provided by the source where you downloaded the FPS Unlocker.
Conclusion
FPS Unlocker's optimization algorithm will adjust various settings to ensure the best performance possible in Roblox. Second, better frame rates make gameplay smoother, and you can take advantage of the benefits of a higher refresh rate. This means you can see more detail in the game, which eases tracking and reacting to fast-moving objects. Next time you struggle to get good enough FPS on Roblox, read the article and solve your query.