Games
Five simple Rainbow Six Siege tips to help first-timers stay alive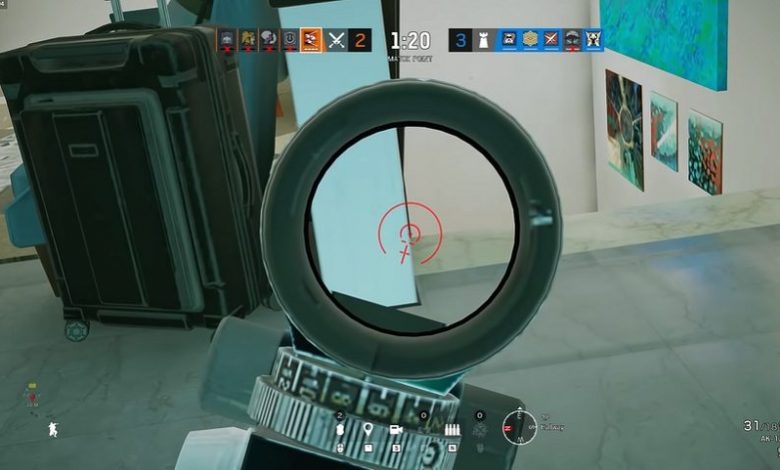 Since its release in 2015, Rainbow Six Siege not only has been a popular tactical shooter but has radically expanded, adding plenty of new modes, weapons, events, and extra maps. With lots of complicated yet fun features, Rainbow Six Siege is not a run and gun kind of game, and especially for beginners, it can become a daunting task to stay alive in the game. Let's be real – Rainbow Six Siege has a high skill ceiling where you have to pay for every mistake you make, making it more challenging and demanding for newbies. To start playing the game, you first have to know the rules to stay alive, and you need some tips and tricks to improve your gaming skills. So, for every first-timer trying to solve the complex puzzle of staying alive in Rainbow Six Siege and ahead of their opponent, here we have rounded five simple Rainbow Six Siege hacks that will help you improve your gameplay.
Rainbow Six Siege can give you a tough time as a beginner. But with these tips and tricks, you can get a grip on how this game work and improve your gaming skills. So, are you ready to dominate the leaderboard and bring down your opponents? Then let's dive in.
1. Learn and understand different game modes!
Even the most seasoned gamers face new challenges while going from one FPS game to another. And if you are a complete beginner learning how to play a new FPS game like Rainbow Six Siege from scratch, it is essential to get through the basics of the game and its different modes before getting started. This unique shooter game offers three different game modes – Hostage, Bomb, and Secure Area. Although the bomb area might look tempting to you as a newbie because of its fun yet challenging tasks, if you are still learning new strategies and tricks, adjusting to new maps and load-outs, tailoring your gaming skills, it is best to go with Secure area and then move on to hostage one.
2. Select the operator wisely!
One thing that makes Rainbow Six Siege different from other FPS games is its gaming structure, where you get to explore different operators. All these operators have different abilities and weapons that can impact your gameplay and survival in the game. As a first-timer, it is easy to get confused with which operator you should start with, but no worries! It all depends on your gaming style and how you play! You can try and test out all the operators and their abilities and select according to your gaming style.
Are you an attacker or defender? Do you prefer a spry tactician or an armored juggernaut that attacks almost everything in its way? Start by looking into these questions and your gaming style to make it easier to select an operator. Once you know which operator suits your gaming style, you can use it in your favor to beat your opponent and win that crown.
3. Never neglect sounds!
In a realistic game like Rainbow Six Siege, where sounds travel through walls, floors, and from door to door, you definitely do not want to get caught without the guards by your opponent and get killed, right? In a game where sound plays a vital role, you should know how to use sounds in your favor if you want to stay alive and dominate the leaderboard. Mastering the hearing skills will help you track down your enemies or know if someone is loitering outside in the corridor or not and get prepared for it. You can easily listen to sounds on the above floor or in the next room, only if you manage your own noises. In a game where sounds travel quite a lot, you do not want to get killed because of one stupid move that you made of jumping with a drone. So, keep it low and try to listen to your surroundings to increase your survival chances.
4. Get in touch with the Siege community!
Staying connected on in-game chat is not enough if you want to improve your skills and win the game. Communication is the key to victory in games like Rainbow Six Siege – that is why we suggest you expand your interaction with more players by joining the Siege community. Rather than sticking to in-game chats, branch out and try to communicate with the wider Siege community. This will help you improve your gaming skills by learning from the experiences of other players. It is a brilliant way to get in touch with other good players and make friends. This will be very helpful for you to increase your overall game knowledge and learn new strategies and game plans.
5. Learn, adapt, and improvise!
As a first-timer, when you are still learning about the game and experimenting with different strategies, you will encounter various challenges, but do not let it spoil the fun. With every challenge, you will learn something new, adapt according to it, improvise your strategy, again and again, to improve your gameplay every day.
Rainbow Six Siege can get tough to survive initially as a beginner, but with these Rainbow Six Siege hacks, you can increase the chances of survival.
Read Next: Vanguard High CPU Usage: Fix High CPU Usage in Call of Duty Vanguard