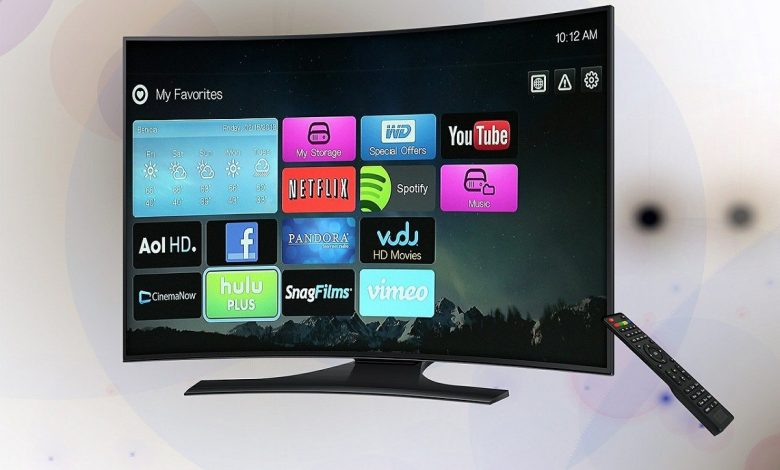 Isn't it annoying that sometimes we want to stream the content that is not available on our Amazon Fire TV Stick or when we want to watch some classics that aren't available? This is where Kodi comes in and helps us all out in watching our favorite content.
However, downloading another app always seems like a hassle. So, I have a step-by-step guide for you so that you can download the Kodi app in an instant. Let's get started!
What Is Kodi?
Kodi is an open-source software where you are in control of the content you want to watch. You can stream anything you want. You can either provide the content from USB Flash Drive or through various sites that do not work on Amazon Fire TV Stick.
Kodi is a versatile app where you can watch movies, TV series, and listen to music at no cost, and you can find a list of the best kodi builds here. But you can get stuck in some legal issues with this app.
Although this app is not illegal, you can still get in some trouble if you stream content that is generally not available on the device. So, either be careful or stream the content through a VPN.
Step-by-Step Guide to Install Kodi on Amazon Fire TV Stick 
Downloading another Amazon Fire TV Stick app always seems like a hassle, but it is pretty easy to download. It'll hardly take a few minutes to install Kodi, and then you'll be good to go.
Step 1: Change the Amazon Fire Stick controls 
First, you need to change the controls on your Fire Stick. Here's what you need to do:
First, go to the Settings and find My Fire TV.
Next, go to the Developer Options section and click on Apps from Unknown Sources. 
Turn this option on as it will enable you to download Kodi, which isn't available on Amazon Fire TV Stick.
Note: When you enable the installation of apps from unknown sources, it may give a third-party access to your data, and your privacy will reduce and become insecure.
Additionally, it can also lead to a system malfunction as an unaware virus can attack your system. However, you have an option to factory reset the entire system if this happens. On a positive note, there is also a chance that nothing happens to your Smart TV.
Step 2: Install Downloader
You need to install an app called Downloader. It helps in further downloading Kodi since it is not available on the app.
Go to the Find section and type Amazon App store, and you'll be redirected to the page.
Then, get the Downloader app from the app store and install it.
Step 3: Install Kodi
Once you install Downloader, you can give a link to access Kodi. You will find a URL space where you can fill the link and then download.
After downloading Kodi, choose the Android version since Amazon Fire TV Stick always works on Android.
Then, select the ARMV7A 32 bit version and then click on install.
You can finally install your Kodi app on the Amazon Fire TV stick.
Moreover, you can customize the app to your liking and update Kodi on Amazon Fire Stick when needed.
How to Download Kodi Using VPN?
There is another method through which you can download the Kodi app and access it. A lot of people prefer VPN since they don't want to get into legal trouble. VPN provides you safe access to the data by giving you back-end access.
So, if you are one of those, then you should check out the below steps.
Step 1: Download VPN 
You can get the VPN by searching on Amazon Fire Stick.
Go to the search section and write ExpressVPN. It is one of the best VPNs out there but if you trust any other app, go ahead with it.
Once you install it, subscribe to the VPN by paying a small amount.
You can choose your preferred location and connect to the VPN.
Step 2: Access Kodi 
Since you have already installed Kodi through the first method, with the second method, you can access Kodi privately with the second method. Therefore, whatever you search or upload on Kodi will always remain private, and no one can access it.
You can access hundreds and thousands of add ons on Kodi. Add-ons are the best thing on Kodi, which sets it apart from the other apps. Through add-ons, you can access sports, music, movies, series, anything on the internet.
Final Thoughts 
As technology is advancing, so are our needs. We do not like to limit ourselves to just one app and some of the features it offers. An app like Kodi allows you to explore and go beyond one app and its services.
I hope this article helped you understand and get an idea of how to download the Kodi app.