How To
How to unblock someone on Roblox: Step-by-step guide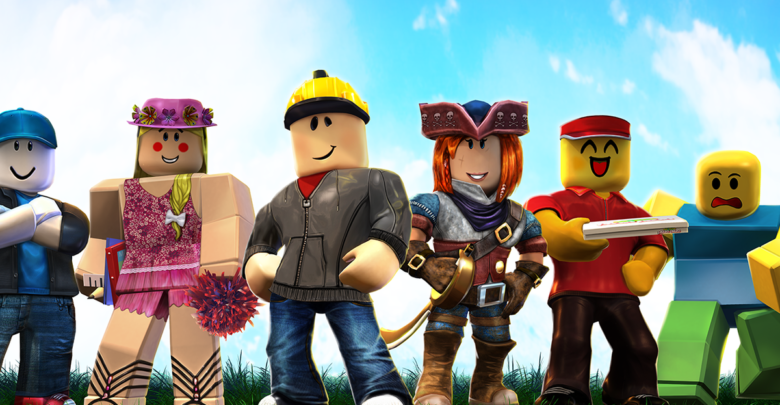 Children and adults alike love Roblox, a social game platform. More than 90 million people utilize it each month. More than 15 million games are available on Roblox. Hence, it is one of the most popular game platforms.
However, the pin may be locked when attempting to unblock someone on Roblox. In the event that this occurs, you may be wondering how to unblock the user on Roblox. You can find out what to do if you ever run into this problem here.
Roblox's Unblocking Process
Roblox unblocking someone is straightforward. It's as simple as following the procedures outlined here.
Login to your account is the first step you need to take.
Next, you need to access your account settings. When using a browser, you must locate the gear icon in the top right corner of the page to change settings. On the other hand, mobile applications need you to locate the three dots symbol for more.
The next step is to choose the Privacy option.
Then, choose the Show banned users' option at the bottom of the page.
You must click the Unblock button next to the player's name in order to access their account.
Finally, you need to click the Save button to complete the process.
After this process, you ready to enjoy Theme Park Tycoon 2 and create your own amusement park
How to Unlock a Roblox if Pin is Locked
The account PIN option may be activated on your Roblox account if you are unable to unblock someone by following the procedures above. The pin seems to be locked. To fix it, follow these instructions before attempting to unblock someone.
The account PIN function may prevent you from unblocking someone on Roblox if you have it enabled. According to Roblox, the only way to unblock someone is to complete the procedures outlined below.
Login to your account.
Your account settings will be accessible at this point. On a browser, you must locate the gear icon in the top right corner of the web page to get to it. To access More on mobile applications, you must locate the three-dot symbol.
Then, you'll want to choose the Security option.
The Account PIN option must be disabled at this stage. Consider the fact that your parents may be called upon.
As the last step, choose the Privacy tab.
Blocked users are shown at the very bottom of the screen.
Here, you must choose Unblock next to the player's name.
Finally, click the Save button to save your changes.
If you encounter a problem, reinstall the app, and all of your data and settings will be erased.
Go Back into Your Security Settings and Re-Enable the Account PIN Option
Making a Change to Your PIN Code
Roblox allows you to create a four-digit PIN to protect your settings when it comes to PINs. To make any changes to the account settings, a PIN must be added. Passwords, email addresses, and privacy settings may all be safeguarded by this function. Adding a PIN is an option.
On Roblox, you may follow the procedures outlined below to add a PIN to your settings.
Logging into your account is the first thing you should do. If you can't log in, you'll need to get your password back.
The account settings may only be accessed after logging in. When using a browser, you must locate the gear icon in the top right corner of the site to access the site's settings. To use it on mobile devices, you must find the three dots icon.
Select the Parental Controls tab next.
To activate the PIN, you must then toggle the button.
Create and confirm your new PIN in this step.
Note that you must keep your PIN a secret because your PIN is more essential than a password. If you are still experiencing a problem, rebooting your modem and router may fix the problem if a faulty network connection causes it.
Removing The PIN Code
A PIN may need to be removed at other times. Your account may be secure even if you don't have a PIN, and you may assume that you don't need it any longer. As described on Roblox, you may delete a PIN by following these instructions.
Log into your Roblox account. The password recovery feature is available for those who forget their password and need to regain access to their account.
To access your Roblox account settings, you must first authenticate into your account. It would be helpful if you could tell us how to go to account settings. If you're using a browser to visit Roblox, you'll need to locate the gear icon in the top right-hand corner of the site to access your account settings. By locating the three dots symbol for More in the mobile applications, you may access your account settings.
The Parental Controls tab must be selected in this phase.
You'll now need to press the PIN button to disable it.
The last step is to input your existing PIN and then choose Unlock.
Things To Do If You Forgot Your PIN
If you lose your PIN, Roblox has said that you and your parents or guardians cannot reset the PIN manually. However, if you forget your Roblox PIN, the company's customer service can assist you. Roblox Customer Support may be contacted using the Roblox contact form.
Reporting Violations
To ensure that everyone has a great and safe experience while playing, creators have built a fantastic community of gamers and developers of all ages. If players see other users breaching the rules, they may utilize the tools to assist them in reporting the infractions.
Learn how to keep strangers from contacting or speaking with you by reading on.
Report Abuse 
Reporting abuse is the most efficient approach to notify Roblox of violations and indecent material. To ensure that their moderators can take action against repeat offenders, the system sends notifications to users who have had an issue with one of their accounts.
Ensure that you identify the specific Chat, Message, Experience, or other subject matter that violates the platform's rules whenever you report abuse. If a person is reported from their profile, the moderators will not be able to see what they did wrong.
Blocking
In spite of the fact that Roblox has millions of registered users, not all of them share the same sentiment. They're pesky individuals who harass others and are generally predators.
These people may be banned or completely deleted from someone's account in an unpleasant scenario.
In addition to using the search box, you may also ban a player's username from their profile. By locating their username in the experience player list, you may ban someone if they are annoying you throughout an encounter.
Conclusion
Defining what is safe in this day of social networking and online gaming may be difficult. From here, the platform's reputation will only rise.
To ensure that everyone in the community has a healthy experience, even while considerable precautions have been implemented, everyone must take whatever action they can.
Read Next: Halo Infinite DirectX 12 Issue: 5 Failsafe Solutions