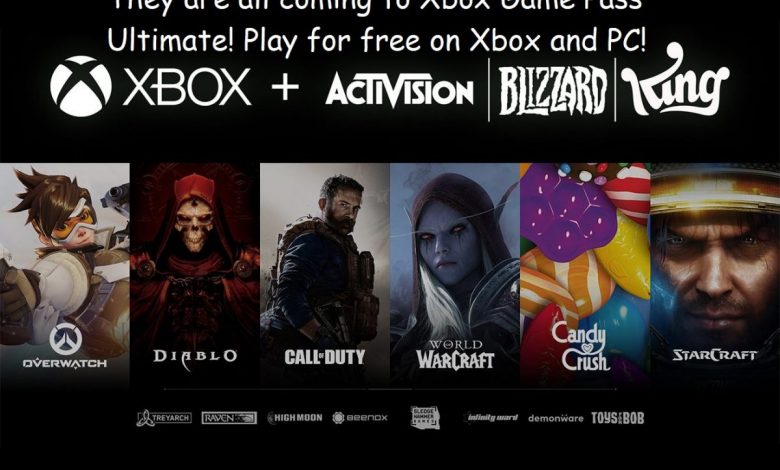 On 18th January 2022, Microsoft cracked a deal of $70 million dollars to acquire the operations of Activision and its parent company Activision Blizzard. You are probably familiar with the fact that Activision owns Call of Duty, which happens to be the biggest first-person shooter of all time ever since it came out in 2003. There are other games that Activision publishes including Overwatch, Crash, Hearthstone, World of Warcraft etc. but Activision is most popular for Call of Duty. After Microsoft bought Activision, there was a sudden hype everywhere including YouTube, Reddit and the official Discord server of Activision. People were discussing the pros and cons of this deal. In this article, we will be breaking down how the future is going to turn out for Call of Duty after the acquisition of Activision by Microsoft?
What's Happening With Microsoft and Activision?
You might be wondering, 'Since Microsoft bought Activision, it would mean Call of Duty is going to be an Xbox exclusive.' but that's not the case here. Sony and Microsoft have already had a talk and Microsoft has assured that Call of Duty will still be on PlayStation so that's good news for those who recently got their hands on the $500 Wi-Fi router (probably from a scalper for way more than $500).
The major disadvantage for PlayStation users is that none of the future Call of Duty titles will be available on PS Plus for free. Microsoft, on the other hand, will most probably let the subscribers of Xbox Game Pass play every future Call of Duty title on day one. Another issue with Call of Duty on Play Station will be related to the game's performance and optimization. Since Microsoft now owns Activision, upcoming Call of Duty titles will be well optimized for Xbox.
Made for those who own a Nintendo Switch! Nintendo Switch Not Charging – How To Fix Charging Issue On Nintendo Switch
Current State of the $70 Billion Deal
You would be surprised to know that Microsoft has not yet entirely purchased Activision and there are a few things to be taken care of by both companies before the deal is sealed. Nevertheless, Microsoft will be the sole owner of Activision by the end of Q1 2023.
Activision is used to releasing Call of Duty in a yearly cycle and that is something not everyone gets excited about. For instance, Modern Warfare 2019 was a great hit and it sure deserved at least a few more years of support and new content but Cold War came out for 2020 and it was altogether a huge mess.
Vanguard made the entry in 2021 and it was only slightly less disastrous than Cold War. However, with the acquisition of Activision by Microsoft, things might take a turn for good.
Any Changes in Release Cycle?
Maybe we will get to see a two-year release cycle with extended support for groundbreaking titles (where a new Call of Duty would come out every 2 years and even a game from 2019 would be well supported till 2023 if it were a huge success). There is also a chance that we will get to see better campaign stories.
In Vanguard and Black Ops Cold War, the story modes are mere jokes when compared to the action-packed campaign Modern Warfare 2019. Let's expect that Microsoft will be developing better and more immersive campaign stories in upcoming Call of Duty games.
Recommended for you! Cheer in Twitch: Here's How You Can Donate Bits on Twitch
More Advancements After Ties Between Microsoft and Activision
Here are a few other things that Microsoft would include with future Call of Duty titles:
A good anti-cheat software to crack down on those using aimbots and wallhacks on PC and making the crossplay scene a tragedy.
More server regions and better servers with its Azure-powered data centers.
A cross-over between Halo and Call of Duty or even Call of Duty and Minecraft.
At this time, we can just hope for Microsoft and Xbox to do all these things and a little more. Some of these ideas may turn out to be implemented while the others might just get scrapped.