Games
Star Wars: Jedi Fallen Order Proved That Single-Player is Alive
Star Wars: Jedi Fallen Order became one of the best sellers.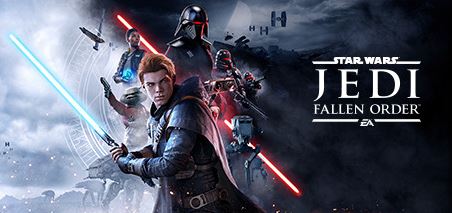 There are stories that we love so much. Cinema is one of the strongest elements of our lives. It can be used for good or evil, like propaganda. However, there are stories in each movie. Some of these stories are fantasy and sci-fi. These stories are based on imagination so wide, most of us love it. Lord of the Rings is a great example and so is Star Wars. If you are basing your game onto these stories, it will sell better than most for sure. Because there is a hardcore audience waiting to jump on to this. Generally, in the beginning, everyone loves these projects but afterward, we understand that it was not so good after all. Star Wars Battlefront 2 was one of these games. However last game Star Wars: Jedi Fallen Order is not one of these games.
Star Wars: Jedi Fallen Order is one of the best games we have played so far this year. We can also argue that it was probably the best Star Wars franchise game in the last five years. The most interesting part is that Star Wars: Jedi Fallen Order is a single-player campaign game. We did not see a Star Wars game without any multiplayer for some time now.
Also read, Chromecast not working? Here's How to Fix it
This was a simple mechanic because multiplayer in EA's eyes bring more money. However, figures are not showing that. Star Wars: Jedi Fallen Order became the fastest-selling Star Wars game in the franchise according to EA officials. EA did not share any numbers, but we can see that the game is on the top in Steam Best Sellers for some time now. Interestingly this game might bring EA some lost respect. Because most of the hardcore gamers see EA, as not one of the good guys. But after this game, players are showing their gratitude towards the publisher. Also how great a VR Star Wars game will be? Facebook Acquires Beat Games, soon we might see another VR game from them.
But there is one thing we keep forgetting, EA did not develop the Star Wars: Jedi Fallen Order. The developers are Respawn Entertainment. Respawn is becoming a core part of EA, just like Rockstar is the core part of Take-Two. Because as we can see, they are also the developers of Apex Legends. This game is the number one live service game of EA currently. Star Wars: Jedi Fallen Order proved to us that, single-player games are still strong. Players still want to play single-player games. Because in the last few years we saw a decrease in single-player AAA games produced. However, when we look at the figures we can see that the game of the year is primarily single-player games. God of War, RDR 2, etc. Players still want good single-player stories.
Of course, these sale numbers are also depending on one other factor, Steam. This was one of the first EA games sold via Steam. After years, EA finally realized that players prefer to use Steam. Steam is the biggest marketplace you can be in. If we look at the sales figures of games, Steam has a crushing monopoly. Even if Epic Games try to take them down, it seems unlikely for now. Regardless of these, Star Wars: Jedi Fallen Order is a great game, and EA and Respawn Entertainment deserve recognition for it. We hope that we will see good single-player stories in the future.