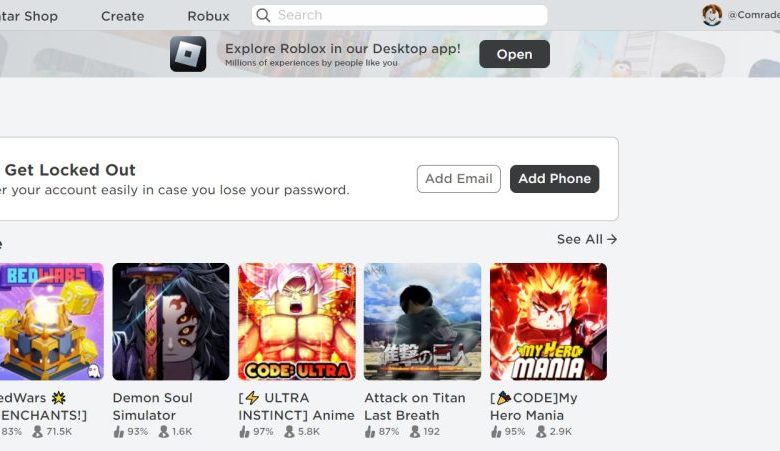 Unable to download Roblox on Mac? This guide has been designed to help you troubleshoot the issues encountered while downloading Roblox on Mac. Among gamers, one of the primary reasons behind Roblox's massive popularity is that the game runs on every other device including PCs, iPhones, Consoles (except PS4), and of course, Macs. However, players of Roblox on Mac have faced issues while updating the game while others have dropped complaints regarding download failure. If you were desperately searching for a way out of this problem, your search comes to an end right here! Here, we will discuss the fix for when you are unable to download Roblox on Mac.
What Prevents the Download of Roblox on Mac?
First, you need to understand the cause behind your Mac failing to download Roblox. Most users face downloading issues because it's difficult to locate the legitimate version of the game and get it running on the system. Unlike most games, Roblox is not available on the App Store that comes built-in on every Mac. This is the place where most Mac owners check for downloading any application.
Other than that, various bugs can create problems while downloading the game. This can happen irrespective of the source you are downloading the game from. Moreover, network and installer-related problems are common reasons behind this game not downloading on your device.
How Can I Download Roblox on Mac?
Now that you are familiar with the reasons for Roblox failing to download on Mac, it's time to talk about the fixes to this issue.
Check Your Source of Download
Download the game only from the official website i.e., roblox.com. Then, create an account, or you can also log in to one of your existing accounts. Earlier versions of the game can be downloaded from third-party websites but this is not recommended. Roblox is a cloud-powered game so you need to make sure that you are running the latest version to avoid any issues. The latest version cannot be downloaded from anywhere except the said website.
Inspect Your Internet Connection
Download interruptions happen mainly if you have poor internet connectivity. Ensure that you have a strong connection before you start downloading Roblox on Mac. If a disruption occurs, try moving closer to your router and if that doesn't work, turn the Wi-Fi on and off, or you can completely switch from your current network to another network.
Recommended for you! Cancel Xbox Game Pass Subscription: How to Guide
Keep an Eye on the Progress
There are several steps involved in downloading Roblox, and some of them need to be done from within the app. Suppose you have accidentally closed that window showing download progress. In that case, you can check the progress by clicking on the Mission Control shortcut key. The key is located on every Mac keyboard in the function row.
Delete and Redownload
Certain malware can interrupt the Roblox download process on Mac. In this case, stop the download process and then re-download.
Choose a Different Web Browser
The problem might be nothing but the browser you are using for accessing the official website of Roblox. Say you cannot download Roblox on Mac from the official site and you are sure there is not any kind of malware-mediated interruption then you should consider using a different browser.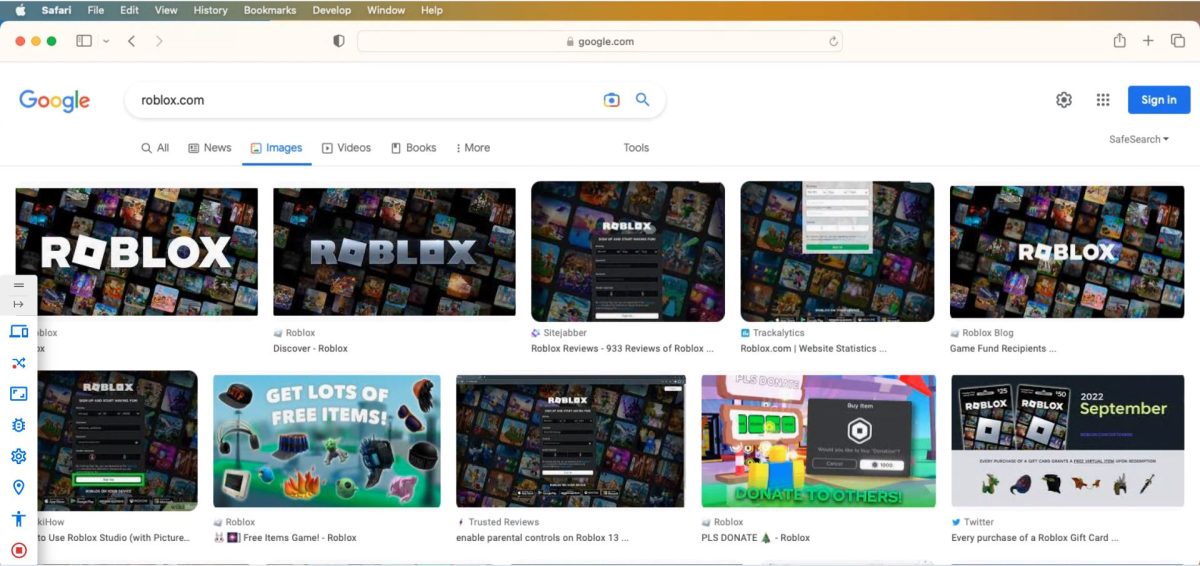 Give Permission to Download
If you have not granted your Mac, permission to download from unknown sources, then you need to fix that first. Without granting permission, you will never be able to download Roblox on your Mac. Besides, the installation will also stop if parental controls have been turned on. Disable parental controls to resolve the issue.
Disable VPN
If you use a VPN or any firewall application, turn them off, as they often create a region lock or other reliability issues while downloading.
Read next! Game Recording Software Beat Down: Best Recording App Windows 11
Restart the Mac and Keep Your Device Updated
Any temporary bug-related issues will be resolved by rebooting the Mac. Roblox only runs on those Macs that have macOS version 10.6 and above. Most Mac users at least have macOS 10.6, as it was released in 2009. If you don't have an updated Mac, then update it asap. 
Use a USB Flash Drive
You can download the game on another Mac if all the abovementioned methods fail. After downloading the game, transfer it to a USB drive. Finally, move the downloaded game to the Mac on which you wish to play.
Final Words
Roblox is a complex game but something more complicated is the download process of the game on Mac. You now know how to fix when unable to download Roblox on Mac and we hope that you will have a seamless gaming experience.