Games
What are the best and most expensive skins in CSGO?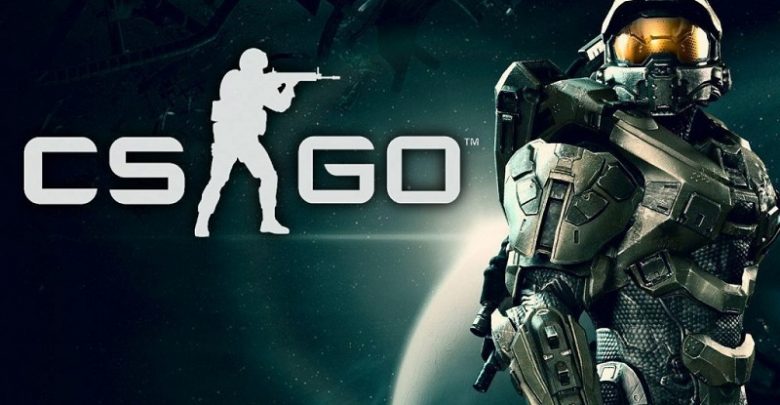 CS: GO skins have been around since 2013, and are a product from Valve. Unlike other in-game cosmetics, players set CS: GO skin prices, which might explain their popularity in the online gaming community.
Believe it or not, Counter Strike: Global Offensive skins are among the most coveted items in all of gaming. You won't break your budget when shopping for affordable CS: GO knives. In contrast, rare skins cost more than the latest Lamborghini Huracán.
Players who don't have thousands of dollars to spend on rare CS: GO skins can opt to try their luck on CS: GO cases. Please note that players spend $2 on average to purchase CS: GO case keys. And in addition to being a source of bragging rights, rare skins are money makers for skin resellers.
You will be spoilt for choice when it comes to Counter Strike: Global Offensive weapon skins. Moreover, art enthusiasts can create collections of artistic gun skins. Alternatively, you can create a collection of menacing skins that let your opponent's know you mean business.
That's not all.  You will come across futuristic CS GO skin. So, save yourself some hours as you will need them when choosing your ideal skin.
Before we begin our countdown of the best and most expensive CS GO weapon skins, it will be best to remember that each skin caters to a different type of CS GO audience.
Best CS: GO skins 2022
Wild Lotus
Take out your opponents In style using a CS: GO AK-47 that boasts a plant-themed skin. Yes, of course. The wild lotus is an amazing work of art. Therefore, it is unsurprising many players agree that the Wild Lotus is arguably the most beautiful CS: GO skin.
The Wild Lotus is popular among CS: GO players because of its elegant lotus and vine designs. You will have to spend between $1,554.65 – $7,042.41 to get this coveted skin. Unfortunately, you cannot get the wild Lotus using CS GO cases and this explains why it is very expensive.
Fire Serpent
CS: GO's Fire Serpent is among the most expensive skins. The classic skin debuted in 2013, and players can claim it via the Bravo weapons case.
Unlike other weapon cases, the Bravo weapons case has a low drop frequency, which makes the Fire Serpent a rare CS: GO skin. Therefore, expect to spend around $489.94 – $3,650.00 to acquire this skin.
Fire Serpent enjoys a cult following. Moreover, it is among the most collected skin by CS GO enthusiasts. There are 22,000 Fire Serpent skins and you should consider adding one to your CS: GO skin collection.
Bloodsport
Many professional and amateur Counter-Strike global offensive players love Bloodsport. Unlike Wild Lotus and Fire Serpent, you don't have to go deep into your pockets to buy this popular CS: GO skin.
Bloodsport is available in white, red and black colours. The skin uses a Japanese-inspired street racing theme. For that reason, don't be shocked when you come across an undercoat that resembles a NASCAR vehicle.
You can buy the Bloodsport skin for $59.46 – $83.00. As you can see, the Skins price heats up sweet spot–neither too expensive nor too cheap. The CS GO skin earns high scores in the looks department, thanks to the Japanese typography, emblems, and lettering.
Most Expensive CS: GO skins 2022
AK-47 Case Hardened (Scar Pattern)
Also known as the AK-47 Case Hardened (661 Pattern), the AK-47 Case Hardened (Scar Pattern) is a killing beaty to behold. At $150,000, this skin is more expensive than the latest (fastest) Tesla Model S Plaid which retails at only $135,990. That is how you say flex without saying flex.
Standard Case-Hardened Factory New skins cost around $180 to $190. Nonetheless, the AK-47 Case Hardened (Scar Pattern) is rare, which explains why it costs at least $150,000.
Die Hard CS GO players claim that we must address with respect issues around the AK-47 Case Hardened (Scar Pattern) since it's been going strong for the past 7 years, even attracting a purchase from a Saudi prince.
Souvenir Dragon Lore
Magnum Sniper Rifle aka AWP is among the mainstream guns in CS: GO. Top gamers and streamers have shared thousands of hours of amazing action and impossible gameplay using this iconic weapon skin.
AWP guns are popular in CS GO. For that reason, it is befitting that the the Souvenir Dragon Lore is among the most coveted CS GO skins. Also, remember that the skin is very rare, and you can only get it in CS: GO cases that drop during major tournaments.
The Souvenir AWP Dragon Lore costs $231,000. The skin also has a 0.0004% drop rate, explaining its high value among CS: GO players.
Karambit Case Hardened (Blue Gem)
Most Factory New Karambit Case Hardened skins cost at least $100,000. It will be best to remember that each Karambit Case Hardened skin has the unique pattern that boosts the skin's value.
You will not "break your budget" when purchasing mainstream patterns that are in a factory new condition since they retail around $3000 to $4000.
The Karambit Case Hardened Blue Gem will cost you only $1.4 million. The real knife is one of a kind and has a blue appearance on one side.  CS GO diehards will be pleased to learn that this knife has 0.0480 wear rating. The Karambit Case Hardened Blue Gem also boasts pattern 387, explaining the high asking price.
Read Next: Xbox Live Microsoft Rewards: Get Free Xbox Live with MS Rewards