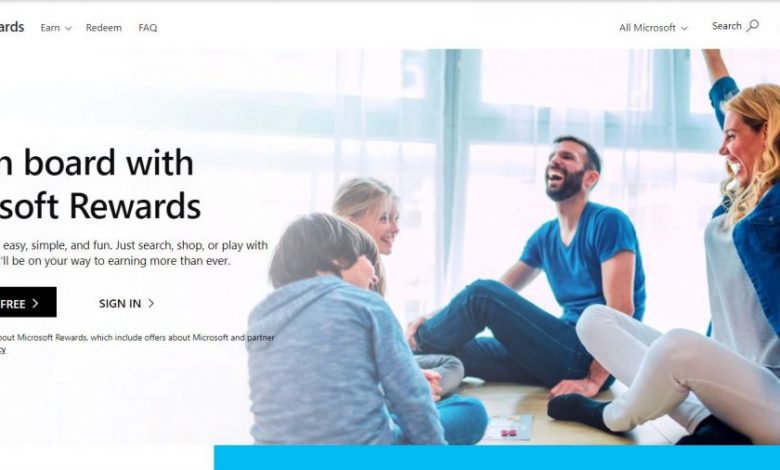 The points earned on Microsoft Rewards can be exchanged for a number of items including gift cards, sweepstakes entries, and subscriptions like Xbox Live. If you are careful enough and do just the right things as and when asked by the Microsoft Rewards scheme, you will be saving more than enough for getting an Xbox Live subscription every other month. Also check, Examsnap Microsoft AZ-204 for Exam Dumps, Practice Test Questions.
How to Sign Up for Microsoft Rewards?
Microsoft Rewards has been made accessible only in a handful of countries at the time of writing this guide. If Microsoft Rewards isn't a part of what Microsoft offers in your region, you can use a VPN service to sign up for this scheme.
Click here to access the Microsoft Rewards page.
Click on the 'SIGN UP FOR FREE' button if this is the first time you are hearing about Microsoft Rewards.
Worth Noting: When signing up for Microsoft Rewards, you will end up getting the error 'DEAC8DF76BFE44D491FF2E47F3A60F6F' if this scheme isn't supported in your region. You can still sign up for Microsoft Rewards from an unsupported country by using a VPN connection. More on this in a separate guide.
If you already have a functional Microsoft Rewards profile, you can use this page to see how many points you have earned via the scheme.
The more Microsoft Rewards points you earn, the higher will be your level. Other information related to the scheme like streak length and active offers can also be accessed from this page.
There are only 2 levels in the Microsoft Rewards system. To reach the second level, you will have to earn a total of 500 points each month and it only gets better after you get promoted to level 2 because Bing searches will garner 5 times the points when compared to a level 1 user.
How to Earn Points to Buy Xbox Live with Microsoft Rewards?
There are a bunch of different ways you can earn Microsoft Reward points.
Bing Searches
If you use Bing on Microsoft Edge, 3 points will be awarded per search and this is one of the easiest ways to earn Microsoft Reward points. Make sure that you are logged into Microsoft Edge with your Microsoft Account and also, there should be a medal icon in the upper right corner of Bing's landing page.
Daily Set
Completing 'Daily Set' is the way to go if you want to earn bonus points every day. Objectives under Daily Set are updated regularly and upon completing quests, quizzes, and participating in polls, bonus points will be added to your account. Should you manage to complete the objectives in Daily Set regularly, the 'Streak' bonus will be yours to keep.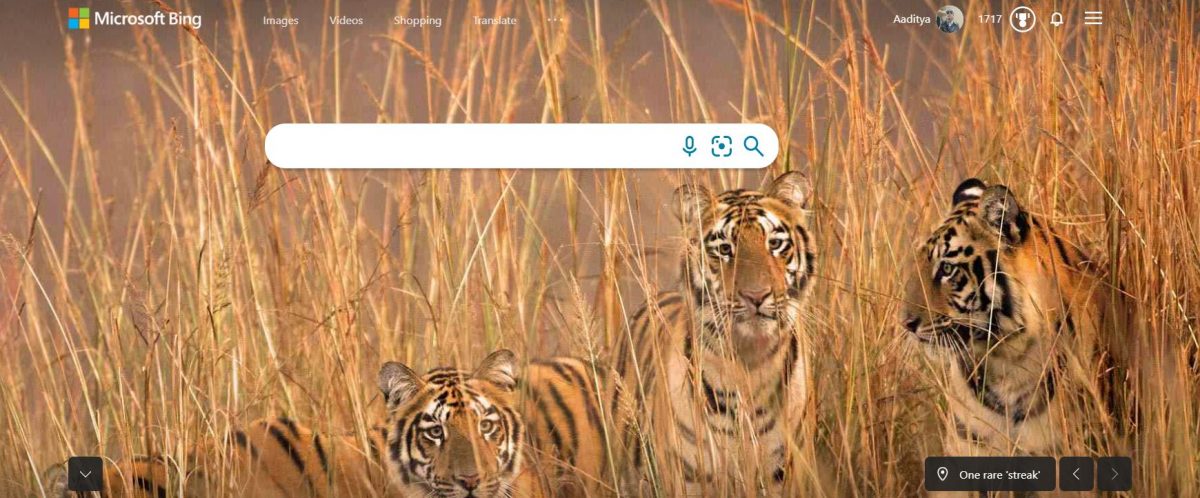 Xbox Microsoft Rewards App
The 'Weekly Set' on Xbox Microsoft Rewards App is quite similar to 'Daily Set' but here, you have a week to complete 3 tasks on your Xbox console. Achieved all 3 objectives under Weekly Set? You will now be on a streak (and of course, maintaining a streak means scoring more). Moreover, you will also be rewarded for checking out games on the Xbox Store.
While you are at it, learn how you can use Discord on Xbox One. 
Purchasing upcoming titles from the Store is another way you can stack up Microsoft Rewards points.
Unlocked an achievement on Xbox? 50 points will be waiting for you at the Microsoft Rewards center.
Xbox Game Pass Quests
One of the best ways to earn a lot of points in a lot less time is by completing Xbox Game Pass Quests. Refreshed every Tuesday, the tasks under Xbox Game Pass Quests are categorized into daily, weekly and monthly challenges. If you don't have an Xbox One, these tasks aren't for you.
How to Get Free Xbox Live with Microsoft Reward Points?
Points can be redeemed for a number of items including subscriptions and gift cards at the Microsoft Rewards website or if you are on Xbox, directly launch the Microsoft Rewards app.
The point cost of items will vary between regions but in the UK, you can get a 5£ Xbox Gift Card for 5850 points. Xbox Game Pass Ultimate Subscription for 1 month will cost you 12000 points in the UK but only 14000 points in North America. Therefore, our team strongly suggests that if you are signing up for Microsoft Rewards from an unsupported region, you should use a VPN for connecting to the website via a USA-based server.
Explore more ways to get free Xbox Live codes!
Keep in mind that Microsoft Rewards points can be stacked but the gift cards you get by using the points can only be redeemed up to a period of 90 days from the date of purchase. Therefore, if you wish to buy something expensive, save up on points and exchange them for a bunch of gift cards a few months from now. GIFT CARDS cannot be stacked.
While there isn't an absolute limit on the number of points you can collect via Microsoft Rewards, you can earn anywhere between 12K to 30K points on average. Users have reported that it's easier to earn Microsoft Rewards points in the USA compared to any other region where this service is available. However, the point cost for items is slightly less in the UK and because of all these differences, Microsoft Rewards is a largely dynamic scheme.