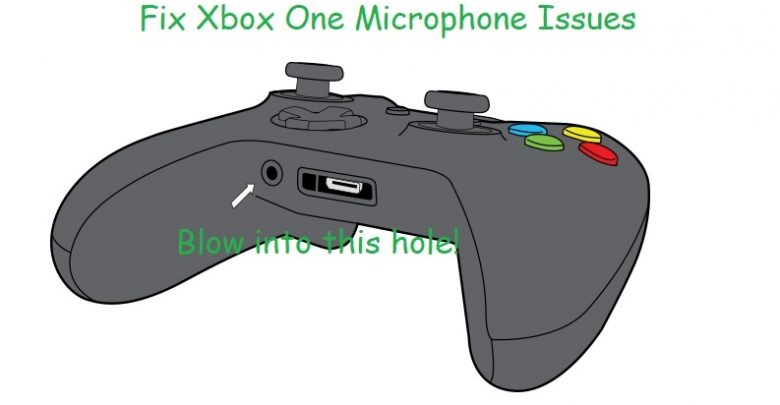 Having Xbox One microphone issue? Can't figure out where to start for fixing microphone-related glitches on Xbox One? This guide will take you through the troubleshooting steps for addressing audio issues on Xbox One console. The steps here are also applicable for the most powerful console from Microsoft because Xbox One shares the same user interface.
Before addressing issues with microphone on your Xbox One console, you should be willing to figure out what's causing the issue because when you know what's behind, it becomes crystal clear as to why you were following those troubleshooting steps.
We want our readers to understand what they are doing with their system when they follow the troubleshooting guides on our website. Merely following a bunch of steps and not knowing what you are doing with your system is not something to be proud of.
Don't forget to check this one out! Fortnite Not Launching in Windows 10: Fixes That Actually Work
You might end up breaking one too many features on your system by following the troubleshooting steps at some random website and since you don't even know why and how you configured your system; you would have to reset your system (be it a console or a gaming PC) to get those default settings back.
Why Xbox One Microphone Issue Occurs?
Although it's not possible to list out all the reasons why your microphone may not be working on Xbox One, it's a good idea to at least go over the most common reasons.
A random operating system or device driver error might have caused your microphone to stop working. Having your system go through a hard reset always helps in that case.
Maybe your microphone is broken. Have you tried using it on your PC? If the microphone works on your PC but not on Xbox One, keep reading further! Have you recently dropped your Xbox One wireless controller? Since the audio input port is built into the controller, dropping it might physically damage the audio module and cause microphone issues.
The party leader might have muted you or maybe you muted yourself last night and forget to restore the settings so you are still running quiet.
Your controller might have been assigned to a different profile. Make sure the controller is assigned to your profile to enjoy a proper microphone experience.
The parental settings for your profile might restrict you from using a microphone, sending and accepting friend requests, and typing in party chats. It's worth double-checking the parental settings for your account when you are solving communication issues on your Xbox profile.
Sometimes, Xbox Network servers may go out of order and you won't be able to join parties, send messages and use social features like party chat.
Now that you are familiar with some of the common reasons why your microphone might not be working on Xbox One, it's time to apply some fixes to put things back on track and drop them nukes in Modern Warfare.
Fix Audio Xbox One Microphone Issue with Controller Firmware Update
If your microphone was working fine till yesterday night and this morning, you sit down for a playing a bunch of Free for All matches in preparation for a day full of Call of Duty but to your surprise, the microphone doesn't work and you now feel like the day has been ruined. That sounds like your controller has gotten a firmware update. Check for updates to your controller before trying your luck with other troubleshooting methods.
Recommended for you! Just like Warframe, Path of Exile has evolved…
If something suddenly stops working on your Xbox One on a fine morning (even though you hadn't done anything except shut down the console the previous night), it's possible that a system update might have broken the feature.
Connect Your Controller to Xbox One via USB
Sometimes, physically linking your controller to the console (via USB) solves sound and vibration-related issues. When the battery level on your controller is low, the audio module might turn off the microphone for saving power and you probably already know that vibration is disabled at lower battery levels.
More Ways to Fix Xbox One Microphone Issue
Is the Microphone Working with Other Devices?
To make sure your microphone is not the culprit, try using it on a PC or phone and see if everything is working fine. If your microphone is having issues on Xbox One only, it may not be compatible with the console.
Make Sure Xbox Network Servers are Up                   
Click here to check if Xbox Network Servers are functional. Under the 'Friends and social activity' tab, make sure all dots are green.
Are You Muted?
Most of the gaming headsets come with a mute button and although this happens very rarely, the mute button might get pressed and no matter how hard you scream, sound input won't be registered. Just make sure your microphone is not muted.
Afterward, you can check parental settings for your Xbox profile and figure out if audio chat has been blocked just in case. More on this in a separate guide!