News
Call of Duty: Modern Warfare Survey to Bring Players Back
Call of Duty: Modern Warfare developers are asking "Why did you stopped playing our game?"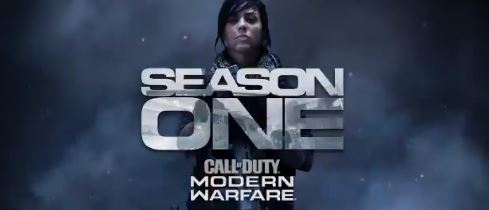 Call of Duty: Modern Warfare was expected with a lot of hype. Players announced that this CoD will be insane. They were true. The game is very good. However, it is also insane that the developers are still not fixing several issues that need fixing. Call of Duty is not a game like others. This game is an icon, and when you are messing with an iconic game, you are messing up with the core community of the game, and this not very good. The core community of the games is the most important one because they are your loyal customers. Soon CoD League will start on, and the players who will watch every single match will be the core player base.
Also read,  Destiny 3 Release Date – Will Bungie Work On A New Destiny Title Anytime Soon?
Let us be honest about this, Call of Duty: Modern Warfare is one hell of a game. The gunplay is amazing. The game has a good variety. However, what is killing the game is two things. First is the SBMM and secondly the spawn logic. Right now, Spawns are so bad in the game in every match you die a minimum once to get out of spawn. Also, it is pushing decent players to act the same and spawn trap enemies.
The game has an extremely fast TTK, therefore it makes players play slower than CoDs before. This TTK mixed with SBMM is a huge problem, and that is why players are reverse boosting in the game. This SBMM removed the sense of improving from the game also. Player's K/D ratio does not change greatly or you do not feel playing better, and this is because of Skill Based Match Making.
In the light of these events, Infinity Ward and Activision are asking players "What, if anything, would convince you to start playing Call of Duty: Modern Warfare?". They have sent a survey to each player. This survey will give them an idea about how to bring back players. Of course, since the game is offered on Battle.Net, we are not sure of the player count. However, we can be concerned about the game with this survey also. There is Call of Duty League starting soon. Also, the game was released only one and a half months ago. Did the player count drop that much? We can feel match finding is a little slower, but this is alarming at best.
Also read, Skate 4 Release Date – What to Expect From the Best Skating Game Franchise
Some of the questions are towards the biggest issues, thankfully. For example Spawn issues about the game or SBMM issues. These issues are long-standing with the community and hopefully, they will be able to solve this. Because also Call of Duty League is around the corner, and it will be the biggest flop if the game is not fixed fast. Hopefully, the developers will be able to see these issues and fix them before the player base is gone.