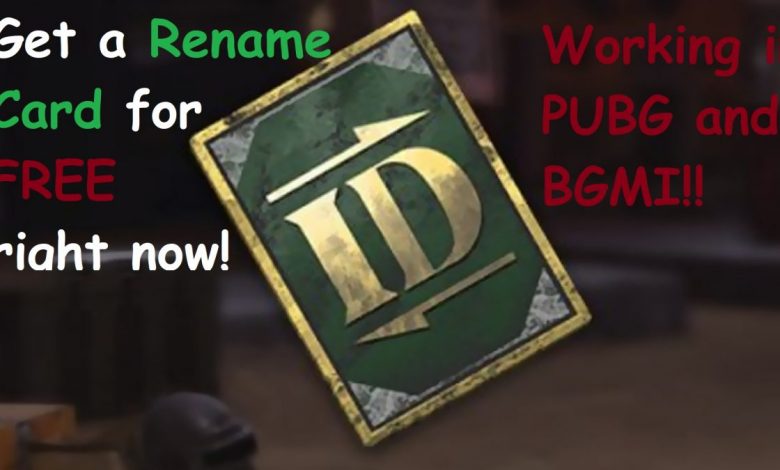 Want to change your profile name in PUBG Mobile but ran out of Rename Cards? In this guide, we will walk you through the steps for changing your gamertag in PUBG Mobile and also give tips on scoring a Rename Card in one of those supply drops or by completing challenges. For players of BGMI, steps are exactly the same for redeeming as well as purchasing a Rename Card but the store listings in global and Indian versions of PUBG Mobile can be slightly different.
Before jumping into the details, let's take a quick look at how Rename Card works in PUBG Mobile.
You can only change your gamertag once in a span of 24 hours by using a Rename Card. Got that spelling wrong, have one more card in your inventory and want to change your name again right away? You will have to come back tomorrow. Keep in mind! Changing your gamertag in PUBG Mobile is allowed only once every 24 hours.
The more you play PUBG Mobile, slimmer will be the chances of you getting a Rename Card in one of those supply drops you open. But that is nothing to be worried about since there are at least 3 ways to get a Rename Card for free.
Red Dead Redemption 3 may be coming earlier than expected. Check this one out! Red Dead Redemption 3: Is Rockstar Working on A New RDR Game?
Ways to Get a Rename Card for Free
Once you make it through the 10th level in the progress tracker section, a Rename Card gets added to your inventory.
You could complete daily challenges or open supply drops and just get lucky enough to have a Rename Card added to your profile.
Not logging in to PUBG Mobile for a few days (2 weeks minimum) will reset your daily reward streak. Upon logging back into PUBG Mobile after 2 weeks of no play, the game will award you a Rename Card for free.
If you can't wait that long, there's an option to purchase a Rename Card for as low as 180UC. You can't directly have a Rename card added to your inventory from the Store. To begin with, you would have to purchase UC and at the in-game Store, UC can buy you anything from Royale Pass to Rename Cards.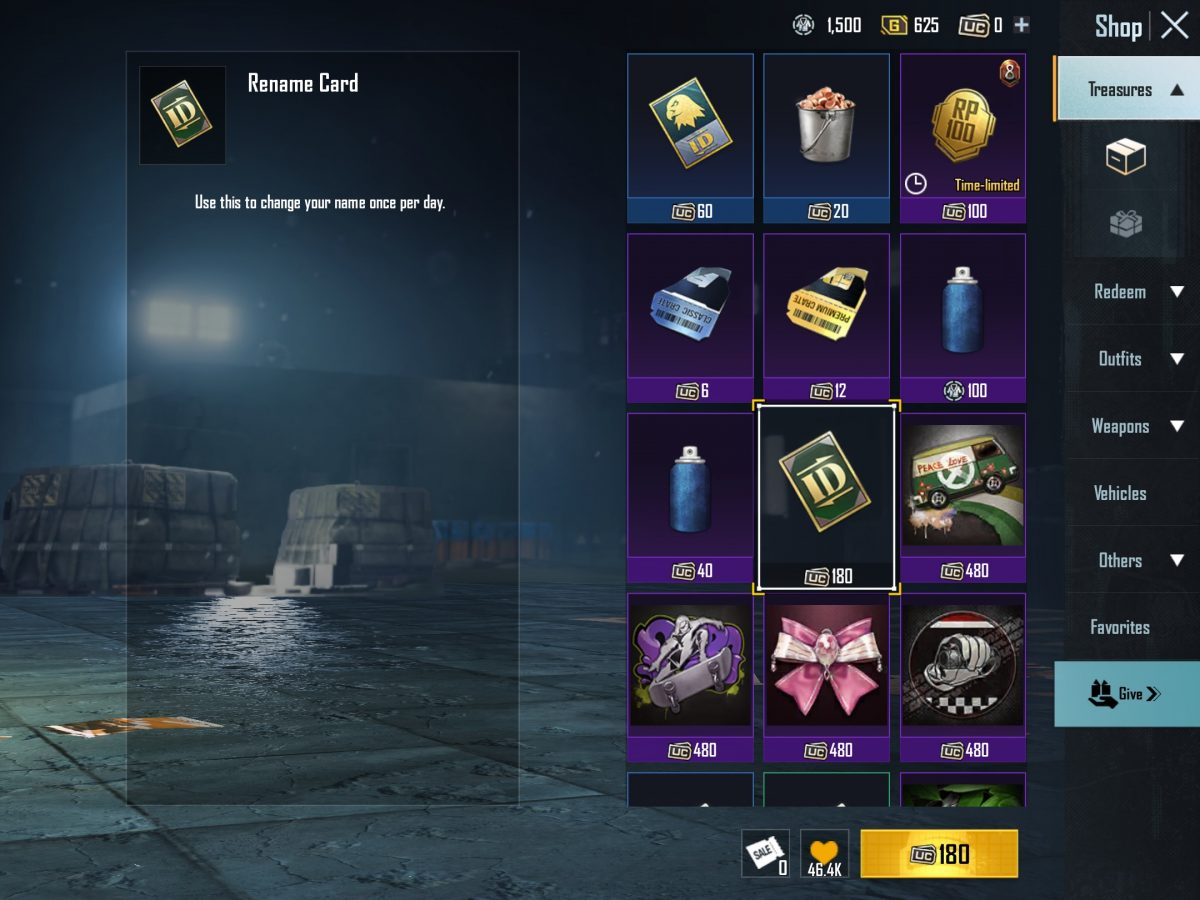 Recommended for you! Best Free iPhone Games of 2021: TOP-10
Using Rename Card in PUBG Mobile to Change Name
Head to the inventory and find your Rename card. It's that green card with 'ID' written on it.
Tap on the card and you will be prompted to provide a new name for your profile. If the name you just entered is not available because someone else is already using it, you will get a message saying so. In that case, all you need to do is find a new name that gets approved.
Click on 'OK' and you are ready to roll with your new gamertag.
How to Buy a Rename Card in PUBG Mobile to Change Name?
Head to the Shop by tapping on the 'Shopping Cart icon (located in the upper right corner of the screen)
At the Shop's landing page, you will see a bunch of limited-time items on sale.
From the list of items on the right, head into the first tab that says 'Treasures' and tap on the 'Shipping Box' icon.
Scroll down until you see the card with 'ID' written on it.
Warning: Companion Rename Card may not be what you are looking for! With a Companion Rename Card that costs 60UC, you can only change your companion's name (once in 24 hours). For having your gamertag changed, you will have to go for the actual Rename Card that costs 180UC.
Click on '180UC' at the bottom of the screen and add Rename Card/s to your cart.
Select 'Purchase' in the pop-up. Don't have enough UC on your account? The system will first ask you to purchase some UC. Want to get a single Rename card? You will have to purchase 300 UC because PUBG Mobile only sells UCs in certain bundles.
After the transaction is successful, following the Rename Card's amount deduction, the remaining UC will be added to your account.