Games
EA FC 24 Release Date, News, Leaks & Features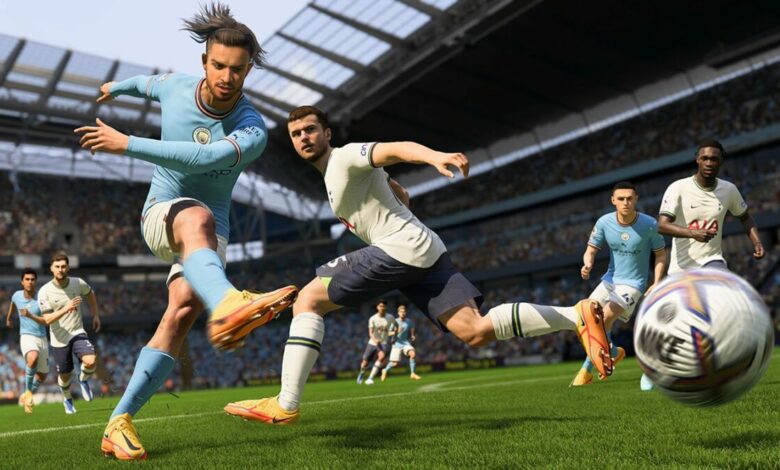 Are you desperately waiting for that heart-pounding, adrenaline-filled moment when you can finally grab your console's controller and immerse yourself in the most exhilarating football experience yet? Well, my fellow gamers, let me tell you that your prayers have been answered! Brace yourselves, for EA Sports is back with a bang this year with the highly anticipated EA FC 24, ready to make you feel the electricity of the virtual stadium at your fingertips. As we inch closer to the grand release, we know you can't help but crave every detail surrounding this epic game. In this blog, we bring you all the juicy tidbits on the release date, news, exciting leaks, and mind-blowing features to watch out for in EA FC 24.
Looking to gain an advantage in the game? MMOExp offers FC 24 Coins, providing you with the in-game currency necessary to build your ultimate team, acquire top players, and dominate the virtual football field. With their wide selection of cheap EAFC 24 Coins, you can enhance your gaming experience without breaking the bank. Visit MMOExp's website, MMOExp shines as the premier worldwide trading market, dedicated to meeting the diverse needs of gamers across the globe. So, lace up your virtual boots and dive into the thrilling world of football like never before!
1. EA FC 24 to replace FIFA 24
EA FC 24, the upcoming replacement for the popular FIFA 24, is set to continue the legacy of EA Sports' annual football games. Despite the rebranding from FIFA to EA FC, fans can expect a similar release schedule, with the game most likely launching in late September 2023. EA FC 24 will feature updated modes, licenses, and the same in-depth gameplay provided in previous FIFA games, thanks to a renewed partnership with FIFPRO. As anticipation builds for the reveal trailer in July, fans eagerly await the latest news and leaks surrounding the future of their favorite football franchise.
2. Release date expected in September or October
The highly anticipated EA FC 24 release date has not been officially announced yet, but fans can expect it to hit the market sometime in September or October 2023. This prediction is based on the consistent release schedule of its predecessor, FIFA. EA Sports has also confirmed a full game reveal in July this year, further supporting the expected launch period. So, mark your calendars and get ready for another exciting football gaming experience in just a few months!
3. EA Sports FC revealed as new branding
EA Sports has recently introduced EA Sports FC as their new football simulation series, replacing the renowned FIFA franchise. This development follows the end of EA's exclusive licensing agreement with FIFA, the governing body of football. Gamers can look forward to core game modes, such as Ultimate Team, VOLTA, Career Mode, and Pro Clubs, as they remain under EA's development umbrella. The company promises to maintain their strong licensing portfolio and retain exclusive partnerships with major football leagues like the Premier League, La Liga, Serie A, Bundesliga, and MLS, despite the absence of a FIFA partnership.
4. Possible cover athlete changes
As EA Sports FC transitions from the FIFA franchise, fans are speculating about potential changes to its cover athlete selection. While details have yet to be confirmed, the inclusion of women's teams in the game may signal a broader range of candidates for the coveted cover spot. With EA's increased focus on championing women's football, choosing a female player or featuring both male and female athletes on the cover could showcase the game's commitment to diversity and inclusivity. Until an official announcement is made, gamers and football enthusiasts alike eagerly await the reveal of EA FC 24's cover star.
5. Two or three editions expected
EA Sports is expected to release two or three editions for EA FC 24, catering to varying preferences of gamers. While the standard edition will offer a basic experience, one or two additional bundles will include extras aimed at players who plan to invest more time in the game. The bonus content will likely revolve around popular game modes like Ultimate Team and Career Mode. Fans can anticipate the release of these editions once the official announcement of EA FC 24 is made, thereby providing options for all types of football gaming enthusiasts.
6. Online Career mode to be launched
One of the most anticipated features for the upcoming EA FC 24 game is the introduction of an Online Career Mode. Based on factual data and leaks, this mode will finally allow players to manage real soccer clubs in addition to creating their own teams, offering an immersive gaming experience. With the launch of the Online Career Mode in EA FC 24, players can expect a more engaging and dynamic gameplay, as the addition of this feature aims to enhance the overall soccer gaming experience for fans worldwide. Excitement is building among players as they eagerly await the release of this innovative addition to EA's newest soccer game.
7. Possible removal of transfer market in Ultimate Team
The transfer market in EA Sports FC's Ultimate Team mode could face possible removal, according to a recent EA Sports FC 24 leak. This drastic change is reportedly due to the excessive coin selling scandal, and EA aims to phase out coins in the game altogether. If removed, players would have to rely on luck from randomized packs and purchasing FIFA Points. However, it's essential to note that this information is based on leaks, and the final decision remains to be seen whether EA Sports FC will remove the transfer market or implement alternative measures to combat coin sellers.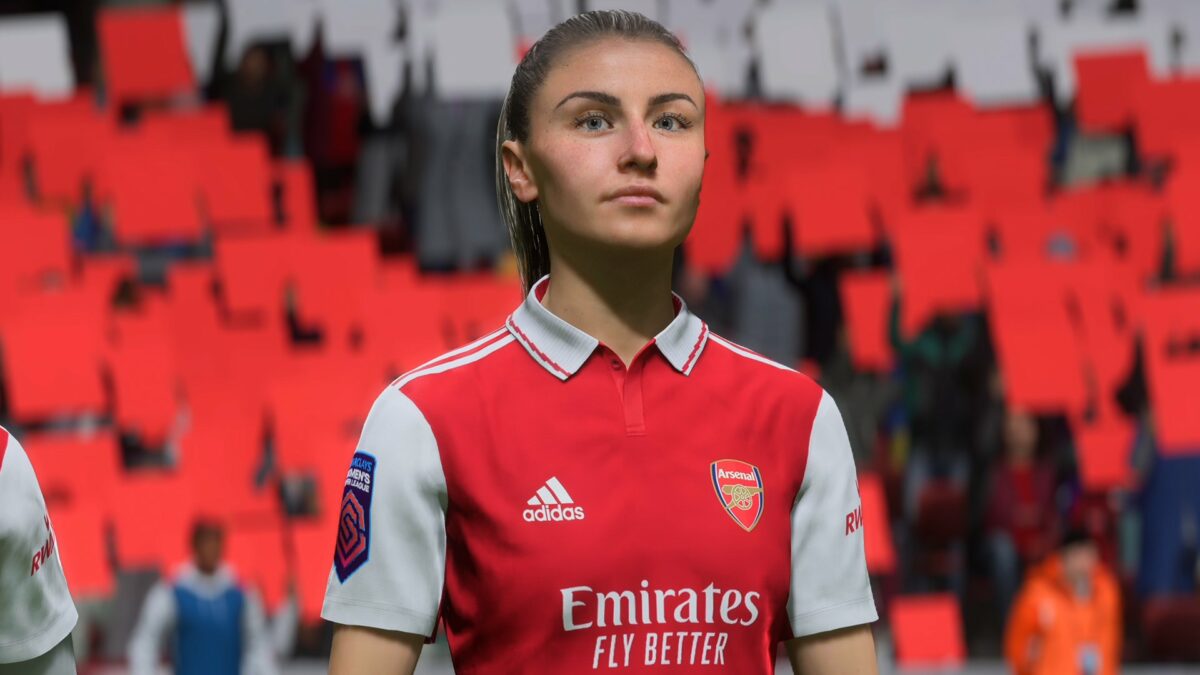 8. Addition of mixed teams in Ultimate Team
Exciting news for fans of EA Sports' popular game mode, Ultimate Team, is the rumored addition of mixed teams, a first in the franchise's history. According to a reliable leaker, EA FC 24 might introduce mixed teams that can include players from both men's and women's leagues, bringing a fresh and inclusive approach to the game. Although we must wait for official confirmation, this feature promises to add an exciting layer of strategy and diversity to building the perfect roster, keeping fans engaged and eager to explore new player combinations.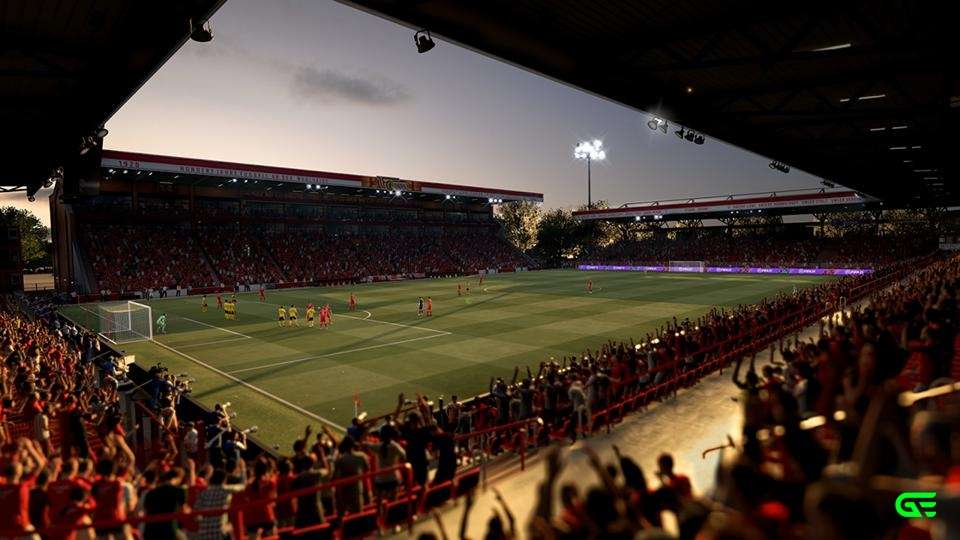 9. Rumored creation of own stadium in Career Mode
Exciting news for EA FC 24 fans, as recent leaks suggest the potential addition of a highly-requested feature: the ability to create and customize your own stadium in Career Mode. Said to offer an immersive and personalized gaming experience, players may finally have the chance to design their dream stadiums from scratch, with complete control over factors like size, seating arrangements, and advertising boards. While these leaks offer a promising outlook, it is crucial to remember that official confirmation from EA Sports has not yet been given. Stay tuned for more updates on this much-anticipated feature!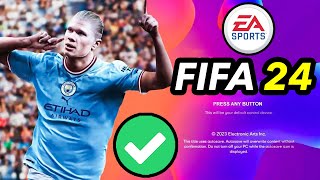 10. Upgrades to graphics and gameplay expected
As we eagerly await the release of EA FC 24, fans can expect notable upgrades to both graphics and gameplay. With the game set to launch on powerful consoles like the Xbox Series X and PlayStation 5, gamers can anticipate significant improvements in visual quality and performance. In addition, EA Sports is likely to enhance gameplay mechanics to ensure a more realistic and satisfying experience for soccer enthusiasts. While official details on these upgrades are still scarce, it's clear that EA FC 24 aims to take the soccer gaming experience to new heights.
Read Next: The Rise of Roblox PS5: What You Need to Know