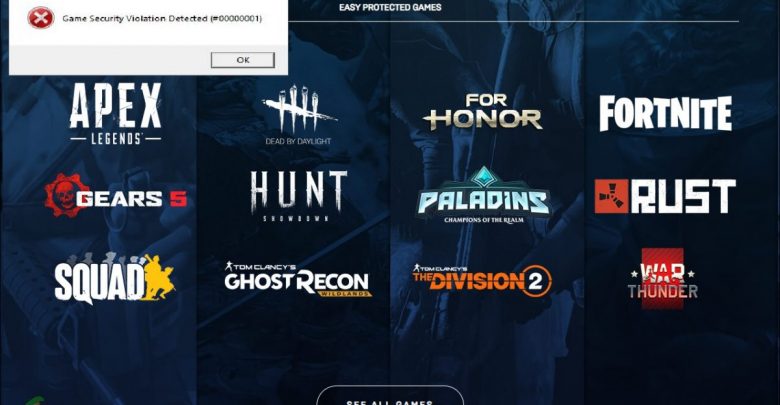 Getting 'Game Security Violation Detected' on Windows 10? You've come to the right place. Apply each step mentioned below and comment what fixes 'Game Security Violation Detected' for you.
I'm Getting 'Game Security Violation Detected' on Windows 10. Why?
'Game Security Violation Detected' error is most common with games that come with an integrated anti-cheat software. For instance, Valorant has its own anti-cheat software called Riot Vanguard and any glitch in this application can cause Valorant to crash with 'Game Security Violation Detected'.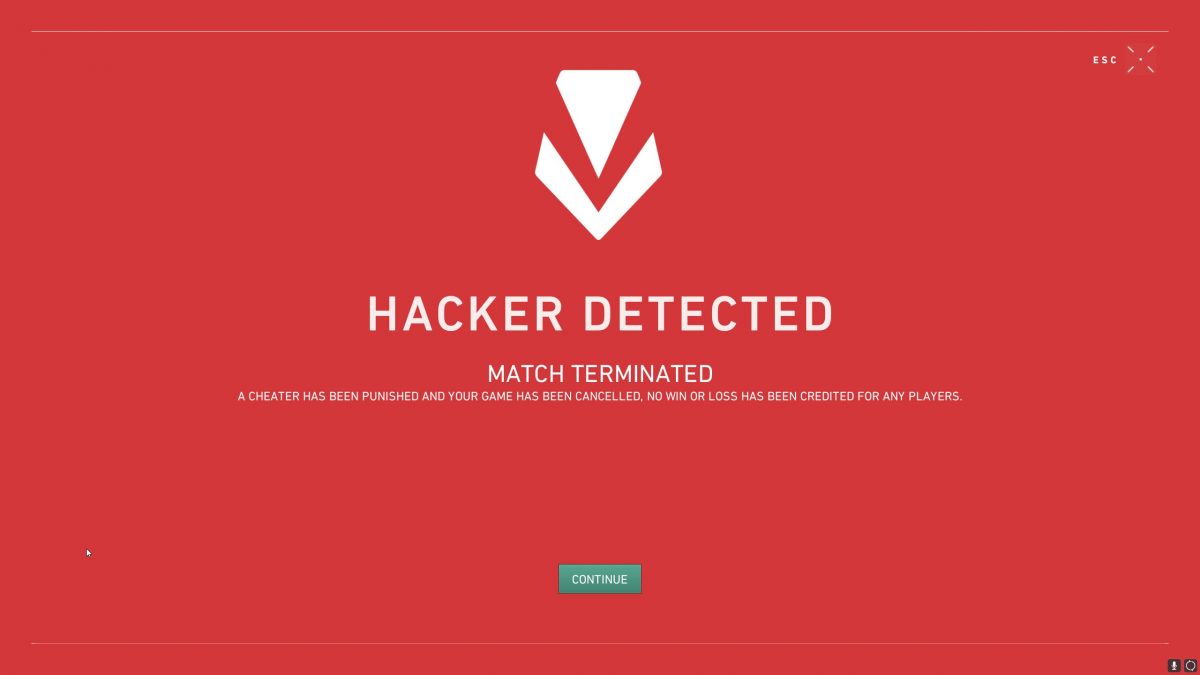 If you have a RGB software (one that changes colors on your mouse, keyboards, or anything that supports RGB lighting), it might also trigger this error although that sounds totally unrelated. A firewall configuration with too many restrictions or a recent virus definition update might also cause your anti-cheat software to crash and you will end up getting 'Game Security Violation Detected'.
To get rid of this issue, you will have to conduct a hit and trial with the steps mentioned below and make sure you let us know which one did the job. Before mentioning the steps, it's highly recommended that you log out of your current session (from the game launcher) and login back to your account then start the game. Still getting the error? Time to go ahead with the first step.
Step 1: Close the Launcher and Restart Your System
Since logging out of your session in the game's launcher didn't work, it's time you took it a little further by restarting your PC before launching the game. After the system reboots, you will have to log in to the launcher for accessing your game. A logout from the launcher followed by a system restart will fix any minor glitch or temporary fault caused by corrupt cache.
Also check out! Is There Going to be a Max Payne 4?
Background applications are the prime suspects when it comes to 'Game Security Violation Detected'. A system reboot means that unnecessary background applications are closed and the error might just go away. What if it doesn't?
Step 2: Uninstall RGB Software
You did pay quite a sum to get those extra illuminations in your CPU cabinet and you've also got a mouse (from Razer) plus a backlit keyboard (from Logitech) and you have decided to make them all look purple. You would have to use a bunch of RGB software to sync those lights but there's a catch. Anti-Cheat software might get in conflict with such RGB applications and result in 'Game Security Violation Detected'.
Want to know why RGB applications don't get along well with anti-cheat applications? It's because anti-cheat apps might detect RGB controllers as potential hacks and the last thing that an anti-cheat wants is for a hack to be running on your system. To entirely eliminate the possibility of RGB apps causing 'Game Security Violation Detected', uninstall all the RGB-related apps from Control Panel. You might want to store your RGB profiles before uninstalling those apps to prevent the hassle of reconfiguring them lights all over again if you decide to reinstall them later. Restart your PC and launch the game. Still doesn't work? Run an update check!
Recommended for you! Borderlands 4: Will the King of Looter Shooter Get a Sequel?
Update Your Game and Launcher
In case disabling (and/or entirely removing) RGB applications does not put things back in line, you will have to make sure your games, launchers, and anti-cheat applications are all up to date. Developers are continuously releasing patches and hotfixes to address conflicts their games and utility applications might have with background processes on Windows 10.
Moreover, it's highly recommended that you have downloaded all the updates (including the optional ones) for Windows 10 before running the recently released games.
The steps for updating your games can be slightly different depending upon their launchers. For instance, Battle.net launcher for Call of Duty Warzone downloads the latest updates automatically upon logging into your account. Let the launcher fully download the patches before launching your game. If Cold War is updating in the background, don't jump into Warzone yet. Make sure you download all the essential updates and see if 'Game Security Violation Detected' gets fixed.
More Possible Solutions for 'Game Security Violation Detected'
Sometimes, reinstalling your dedicated graphics card drivers might also fix this error. It's not a simple download and install, however. You will have to fresh install the latest drivers for your graphics card using DDU (Display Driver Uninstaller) to make sure the previous installation, along with all its cache and configurations, has been entirely removed.
Try launching the game as administrator.
Disable your antivirus.
If none of the above-mentioned fixes succeed to eliminate 'Game Security Violation Detected' on your system, you might want to get in touch with the game's technical support team and submit them a config file to help them understand the situation better.