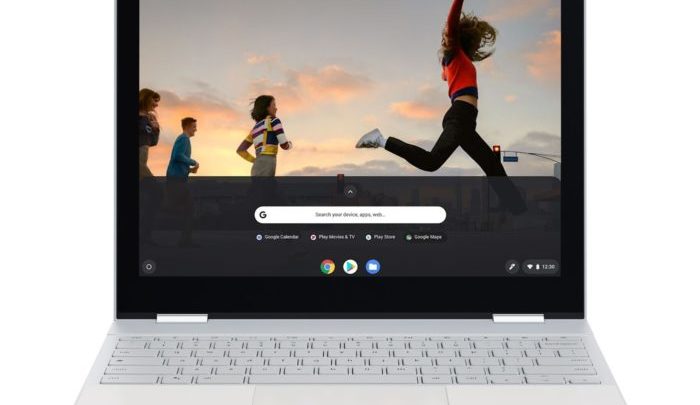 If rumors are to be believed, Google is going to launch yet another Chrome OS-based laptop called the Pixelbook Go at its October 15 event alongside other products like the Pixel 4.
Chrome OS is Google's own lightweight OS designed to run on laptops for people who mostly use their devices for web-based work. Occasionally, Google also creates its own hardware products under the Pixelbook branding, to act as high-quality flagship devices for the Chromebook brand. Google has been increasingly adding new capabilities to Chrome OS, like the ability to run Android and even Linux apps to make it more competitive against traditional OSes like Windows and macOS. With that said, Chrome OS devices are still mostly used in education and low-end markets.
While last years' Pixelbook was a 2-in-1 tablet with a separately sold keyboard cover, similar to Microsoft's Surface Pro product line, this year's Pixelbook will be a traditional laptop.
Google has tried for some time now, to create high-end devices under the Chromebook brand to compete with Apple's Macbook lineup and other high-end Windows Ultrabooks, although it hasn't been very successful in those efforts. Last years' Pixelbook was known as an expensive, mostly tablet-like device unsuitable for traditional laptop-like usage. Perhaps this is why the new device will be a traditional laptop instead of a 2-in-1.
Pixelbook Go Rumored Specifications and Features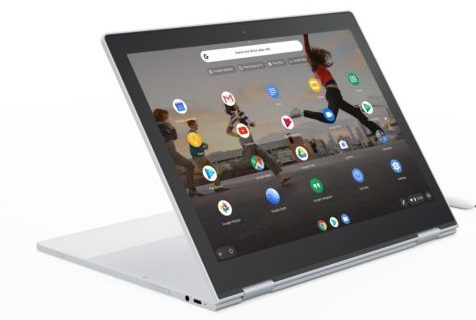 The Go will have a 13.3 inch, 16:9 display with up to 4K resolution, with a cheaper 1080p model also available. This will be only the second Chromebook with a 4K display. The aspect ratio is a departure from last year's Pixelbook, which had a 3:2 display. The display will be branded as a "Molecular Display", similar to the current Pixelbook.
Like the current Pixelbook, the new model will come in a variety of specifications, going from a Core m3, i5 or i7, with 8 or 16GB of RAM and 64, 128 or 256GB of storage. The higher tier models will likely cost a lot, putting it in direct competition with Apple's Macbooks and high-end Windows Ultrabooks.
It will supposedly have much better speakers than the previous version. It will also have 2 microphones, probably for Google Assistant use and a 2 MP front camera with 1080p video recording for hangouts calling.
This year's Pixelbook will have the same Titan C security chip, Wifi and Bluetooth capabilities as the last Pixelbook.
It will have 2 USB-C ports and a 3.5 mm headphone jack for I/O.
Pixelbook Go Pricing
The laptop will most probably be available at the same price as the current Pixelbook – $799 and above. The last year's Pixelbook was known for being too expensive for the features and experience, so it will be interesting to see if the new model lives up to the expectations that come with the price.
Read Next: iOS 13 : Connect Your Xbox or PS4 Controller To iPhone or iPad