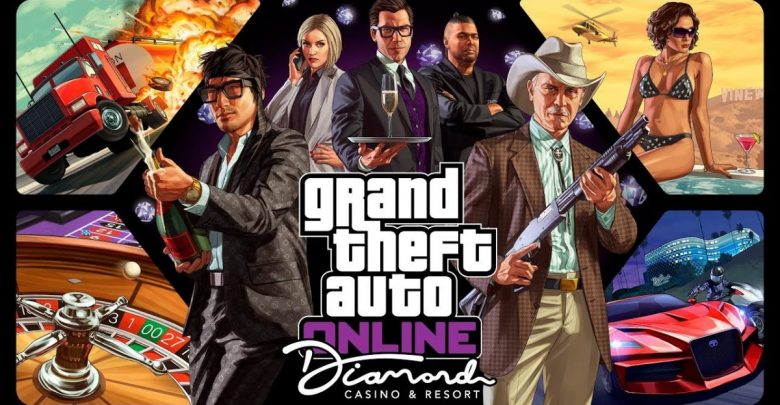 What GTA V Achieved in the Current-Gen?
GTA V is no doubt one of the best games of this decade with its sales topping the chart to date and the most important, the game is first on any list where video games are arranged on the basis of their popularity or public acceptance on different grounds. GTA VI will, without any doubt, do the same and the wait might be over soon.
Fans are speculating that GTA VI is coming out in 2021 with Rockstar making an official announcement in early 2020 (probably this month).
Keep a Plate of Salt Ready to Take the Rumours Coming Up on GTA VI!
The days ahead will be full of rumors, speculations, and expectations from fans about the next big Grand Theft Auto. It's very important that you take all of this information on social media with a pinch of salt unless Rockstar comes up with something solid (like a teaser).
Also read, Mortal Kombat 12.
Looking back at the days, Red Dead Redemption 2's map leaked on the internet before the game came out to the general public. Sometimes, the leaked info turns out to be true but not all of them are!
Red Dead Redemption 2 came out in late 2018 [also check about, Red Dead Redemption 3] and fans are now eagerly waiting for Rockstar to drop grains on GTA VI. RDR 2 was an open-world game and it's evident that Rockstar has put a lot of work into it. And with Rockstar still releasing updates on GTA Online, it's not hard to believe that the publisher isn't thinking GTA VI right now. But the fans are pretty restless now that this wait (which started in 2013 when GTA V first came out on PS3 and Xbox 360) has been the longest between consecutive GTA games.
GTA VI Next-Gen Exclusivity
There are rumors about GTA VI being a PS5 exclusive (for a short time before it is released on other platforms) backed by another rumor that Sony has paid a hefty sum to Rockstar to get the early exclusivity rights.
There have also been claims that GTA 6 would be set in Vice City (see that VI) and it would be about some drug dealer from the 70s and 80s. Do you remember that the original Vice City was set in 1980s Miami and the whole storyline was based on a drug deal that failed in the very first cutscene?
What's Sure About GTA VI Then?
One thing seems fairly authentic though. GTA VI would be released on next-gen consoles only. Even Xbox One and PS4 struggle to run GTA V at a stable 30 FPS with occasional drops to mid-20s when a lot of things are going on the screen. Considering that GTA VI will definitely more demanding than GTA V, these consoles which were released almost 7 years ago will definitely have a hard time running the new game. Maybe Xbox One X and PS4 Pro will be able to handle it but the developers would have to spend extra time working on the optimizations for the original Xbox One and PS4. Read Next, Fallout 5 – What Fans Really Expect From Bethesda.