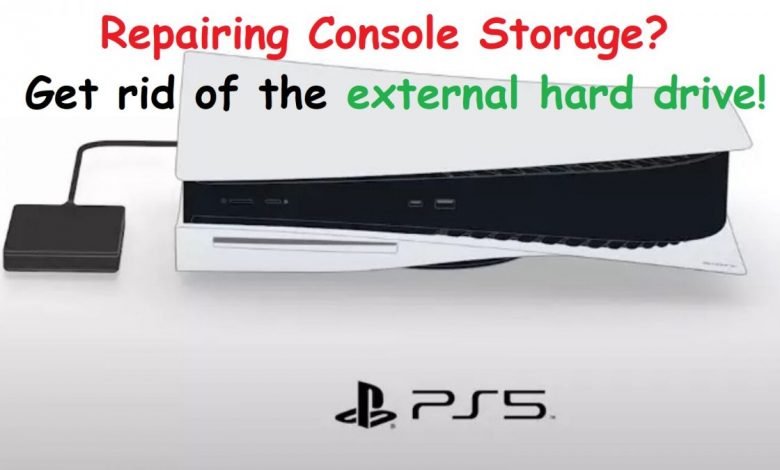 Users have encountered a variety of system-related errors on the PS5 console ever since the console came out and one of the most dreaded errors is 'Repairing Console Storage'. This error pops up when you are in the middle of a game and the screen will go black displaying the error message.
After analyzing the complaints received in Gamers Suffice support group, we also figured out that most users are getting stuck at 30% and while the process does complete in most cases, it takes an obnoxious amount of time. When the repair process reaches 100%, your PS5 console will shut down.
In this guide, we have compiled a list of 'easy to follow' fixes for getting rid of 'Repairing Console Storage' error message on PS5. As per the complaints received in our support group for PlayStation gamers, here are the two most common scenarios for stumbling upon 'Repairing Console Storage' error.
While playing Black Ops Cold War Zombies, the error will pop up randomly and the repair process takes anywhere from 30 to 60 minutes to complete.
Purchasing Spiderman Miles Morales from PlayStation Store might also trigger the error.
Keep in mind that this isn't an exhaustive list of reasons giving rise to 'Repairing Console Storage' error on PS5. We will make sure that more items are added to this list as we keep analyzing complaints in the future.
Here's what you need to do after the system slams you with a black screen holding the 'Repairing Console Storage' error message.
No longer want your Roblox account? You need to read this one! How to Delete Roblox Account Permanently On All Platforms
Turning Off Rest Mode to Prevent 'Repairing Console Storage' PS5 Error
Many PS5 users have reported that disabling rest mode was all they had to do to prevent 'Repairing Console Storage' error from occurring. These are the steps for disabling rest mode:
Head to 'Power Saving' section under 'Settings' menu.
Under the options for 'Set Time Until PS5 Enters Rest Mode', make sure you have selected 'Don't Put in Rest Mode'.
Alternately, rest mode can also be disabled by pressing and holding the power button until the system beeps twice.
Remove Any External Storage Device
Sometimes, generic external storage devices may not be supported by your PS5 console and due to glitches in communication between the storage device and PS5 system, the console might jump into a 'Repairing Console Storage' loop.
To safely unplug external devices connected to your system, follow these steps:
After heading into the menu brought up by the 'Cog' icon on the top right corner, locate 'Extended Storage' setting under 'Storage'.
Choose 'Safely Remove from PS5' and now, the content in that external hard drive will no longer be accessible from your console. After the device has been ejected, unplug the USB cable and restart your console. You should no longer be getting any 'Repairing Console Storage' error.
You may need to get in touch with the manufacturer of your external storage device to get compatibility and troubleshooting info.
Recommended for you! How to fix DNS Server not responding Windows 10 issue
Firmware Update to Fix 'Repairing Console Storage' PS5 Error
Firmware updates can sometimes result in compatibility expansion because these updates modify the way communication occurs on your system's mainboard. If you are getting 'Repairing Console Storage' error frequently, a firmware update might be due. Updating the firmware on a PS5 console involves these steps:
Head to 'Settings' and make it up to 'Update System Software' by following this path.
System>System Software>System Software Update and Settings
The system will now try to fetch the latest firmware updates (if one's available). Turning the console off in the middle of a system update might result in a permanent system breakdown.
After the firmware has been updated, most of the errors should go away on their own.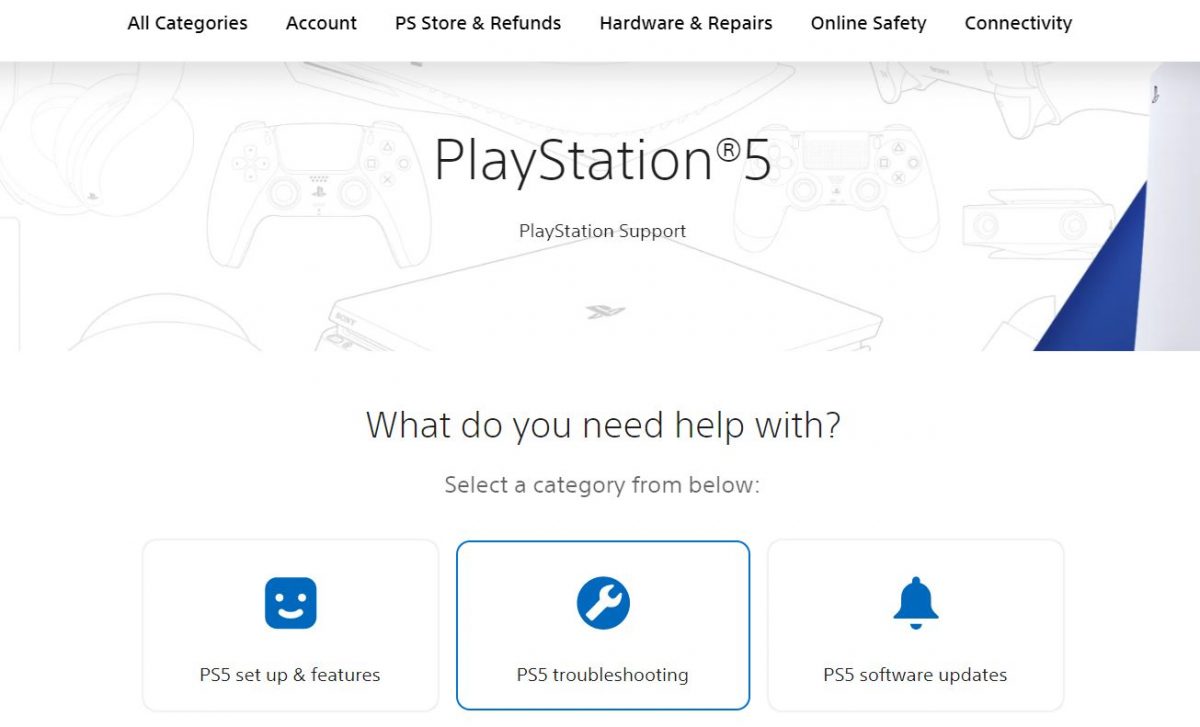 The 'Repairing Console Storage' bar does take a long time to fill (especially if the external device attached to your system has a capacity of more than a few hundred gigabytes) but waiting is your only solution if this is the first time you are getting the error. Once you are sure enough that the system has frozen, you can go ahead and pull off the power cord although you will have to do this at your own risk. Afterward, drop an email at PlayStation's official support address and the team will get back to you with more details on solving this issue. You will have to provide your warranty information in case they ask you to send in the console for repairs. However, let's just hope that it doesn't come to that because nobody wants to ship off his brand-new console for repair.
Click here to access the support options for PS5 on the official page.