Games
Shenmue 4 Release Date: Everything You Need To Know
Shenmue 3 just got released, but its creator is already talking about Shenmue 4 and 5.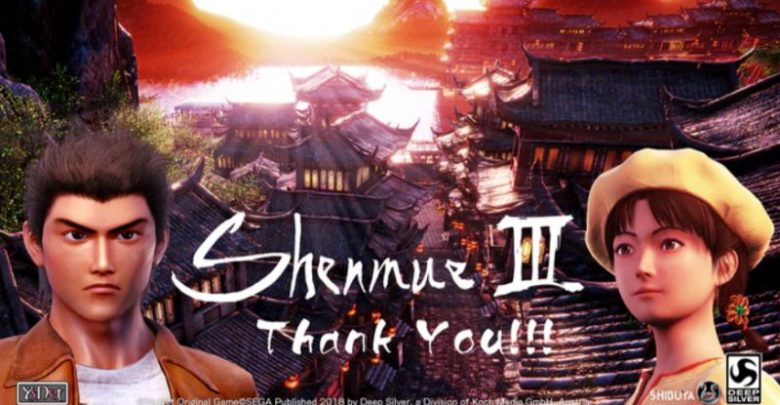 What seems like almost two decades, the sequel to Shenmue II has finally released this November 2019. However, its creator, Yu Suzuki is already looking to take the franchise forward with a fourth and possibly fifth installment. In fact, he has included a letter addressing the fans at the end of the game that looks forward to their continued patronage to help realize Shenmue 4 to help complete "the tale of Ryo."
Shenmue 4 Release Date
Shenmue 2 was released way back in 2001 with its sequel coming after a long 18 years' wait. The project began when a Kickstarter for Shenmue 3 was announced during Sony's E3 2015 press conference.
Also read, How to Play Fortnite Split Screen on Any Platform.
The crowdfunding project broke records by reaching its $2million goal under 9 hours and gradually racked over $6million. However, despite generating the necessary funds along with backing from Sony and Deep Silver, the game wasn't able to deliver on its promised 2017 release date, and was delayed two more years!
Now, Shenmue 4 also seems to go the crowdfunding route. However, this time around, its success directly depends on how well Shenmue 3 is received by the public and critiques. PC Gamer has already given it an 83% approval rating, so there is hope. 
If the project does begin, then we can expect a 2022 release date. Suzuki seems to like taking his time to deliver a polished experience for the gamers. But at the same, with a fifth installment on the horizon, it shouldn't take that long either.
Things We Expect
In the letter that appears post-game, Suzuki promises to never give up on his dream and "personal journey" to complete the story of Ryo. Also, during an interview with USgamer, Suzuki stated that Shenmue 3 covers around 40% of Ryo's story. It will definitely need a part 4 and 5 to complete the arc. There is also hope to turn it into an 11 chapter long saga if possible.
So a couple of things we already know about Shenmue 4 is that it will continue from where part 3 ended and carry Ryo's story forward while expanding the strange and melancholy world of Shenmue.
Also, if you look at the Shenmue 3 development process, you can rest assured that their main concern is with quality. Suzuki already has a vision in place on how to handle the characters and take the story forward. And if you are a fan of the Shenmue franchise and liked what they did with Shenmue 3, then you shouldn't be disappointed with the 4th installment either.
Read Next: How to update Kodi on Windows and Android