Technology
 Top 14 Best Gaming Video Editing Tools for Gamers in 2021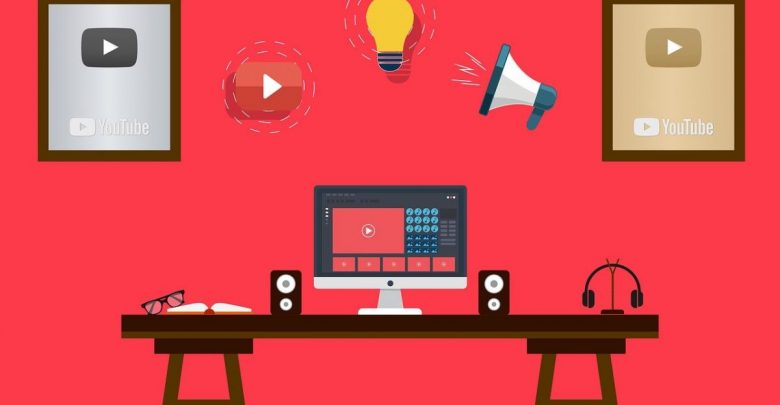 Video-based technology has improved to such an extent that anyone with rudimentary technical knowledge can edit any type of video footage with ease. And gaming videos are no exception. With the growing popularity of video games, wannabe gamers are keen on watching their favorite gamers in action. It has created an entirely new segment of the audience eager to learn the tips, tricks, and strategies from popular gamers through their gameplay videos.
However, creating neat gameplay videos requires good cutting-edge video editing software. In this blog, we will talk about the top 14 video editing software best for gaming. Here it is:
InVideo:
It is one of the most user-friendly software available out there that works for both veterans and beginners. It comes with extensive features and tools to fine-tune videos to the current standards. When editing videos, one can use text-to-videos and blank template options. InVideo even allows music to the gaming videos to make them more entertaining and effective.You can pick from the extensive library of royalty-free music, or you can upload your own. Apart from this, the Advanced editor within the software allows text, voice-overs, and special effects to be added to the gaming videos. With a library of 2,500 pre-made customizable templates, there is an extensive range to choose from to design your gaming videos regardless of the niche.
EaseUs Video Editor:
It is a video editor meant for gaming and versatile enough to serve multiple roles. It comes with a comprehensive set of tools that can make gaming videos engaging, professional, and better with less hassle. Plus, it is loaded with features that can enhance gaming videos, like importing gaming videos in any format, fixing color issues, adding voice-overs, and saving videos in any format.
Video Editor for Windows 10:
The built-in video editor comes with Windows 10, which comes in handy to edit gaming videos. There are no advanced features, but the biggest advantage of this editing software is that it comes free with the Windows 10 operating system. It makes it all the more desirable as there is no need to spend extra money on separate video editing software.
VSDC Video Editor:
It provides a non-linear video editing interface that edits gaming videos a breeze. There are tons of audio and video effects that can improve the quality of gaming videos significantly. Plus, it also allows the conversion of gaming videos into different formats and loads other features. When it comes to the user interface, it comes across as slightly difficult.
Ice Cream Video Editor:
It is a good tool to combine videos and photos, and it is an effective gaming editor software. You can use this to trim, add and adjust gaming videos apart from various other tasks related to videos. It is highly user-friendly and comes with an intuitive interface.
Open Shot:
It is a free yet amazingly powerful video editor that you can use to edit gaming videos. It comes loaded with features that allow the enhancement of the gaming footage. It offers unlimited tracks for editing and even supports 3D animations.
Lightworks:
Film professionals are also known to use this editing software. Presently, it's a known tool used for editing gaming videos with advanced editing tools. When used for editing, one can trim, cut, apply special effects, change frame rate, and do many other tasks on the gaming footage. After editing, you can save the video in the desired format and upload it directly to platforms like YouTube and Vimeo.
Adobe Premiere Pro:
It is one of the best-known video editors for Windows. The software has set the standard for video editing in gaming. The package includes everything from audio synchronization and special effects, not to forget special inserts. Users can install new functions without installing them again. The only drawback with Premiere Pro is that it takes time to master it.
Corel Video Studio:
A software that offers color grading and masking and comes with new intelligent tools for optimized performance. Experts suggest users opt for the VideoStudio Ultimate, as you can access enhanced editing elements. Besides this, there are tons of effects, stabilization, real-time video editing, and direct rendering of video cards. The software's intuitive interface consists of three main tabs: share, edit, and capture in descending order.
 CyberLink Powerdirector:
It allows users to create slide shows or movies from scratch. It contains effective tools that quickly adapt to the expertise level of the user. The software enables speedy rendering, multi-camera video editing, motion tracking, screen recording, and color matching.
Adobe Premiere Elements:
It is meant for amateurs as it allows step-by-step editing of creative collages, slideshows, and digital videos. Automatic people recognition and Smart tags make it easy to search for videos. It combines simple video capture with the latest functions like noise reduction. Many of the parameters in the software are automated, helping the users to focus on the creation of special effects and transition effects.
VideoSolo Video Cutter:
It is editing software that is effective as a video cutter and offers basic video editing functions like cropping. It allows one to work with all major video formats and, after editing, enables conversion of videos into at least 200 formats. You can enhance the overall quality of the footage with stabilization, noise removal, editing of brightness, and an upscale resolution.
Wondershare Filmora:
It is software that distinguishes being called one of the best editing software for Windows Operating System. It even has a professional version with advanced functions like 360-degree video editing and motion tracking. By far, the biggest advantage is its ability to operate on low-configuration PCs.
iMovie: This software is meant explicitly for Macs, and it is the go-to solution for many editing needs. It comes with several visual effects and works well with gaming videos. After editing, you can upload gaming videos directly to social media platforms. The main drawback of the software is that it lacks advanced features.
Conclusion:
All the video editing software mentioned here is good enough to do the job. However, as a content creator, it is essential to create your style while editing videos. Leave your distinct mark on all your videos, which will allow you to nurture your community of fans in the gaming niche. Overall, it is about executing editing in a way that strikes a chord.
Read Next: How to Cancel Kindle Unlimited.