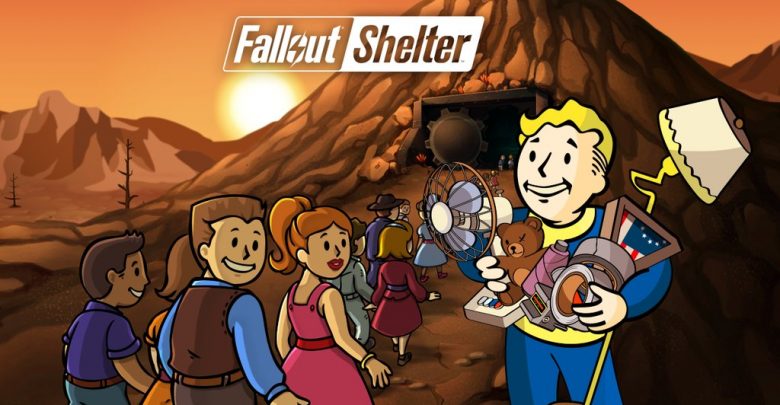 Why Play Resource Management Games?
Want to sharpen up your management skills by playing a game? You need to try out the best resource management games available on iOS and Android. Some of these games are also available on PC or you could use an emulator. Resource management games are the way to go if you ever wanted to manage your own farm business or wanted to lead an army or maybe wanted to be the mayor of a city. While these games do kill your time, they are also helping to enhance your creativity and somehow make you a better manager.
Here's the list of the best resource management games that you should definitely play in 2020:
SimCity BuildIt
Developed by Electronics Arts, SimCity BuildIt is quite similar to Sims (which is available on PC) but instead of simulating a life, you get to run a huge city. You are supposed to build yourself the finest city and become its mayor. Being a mayor of a city had never been so easy (no elections involved)! While building the city, you must manage the manufactured goods and resources appropriately. You can expand your city to increase its population but make sure all your citizens get the basic amenities.
Also read! Borderlands 4: Will the King of Looter Shooter Get a Sequel?
Pros
The game will virtually never get boring because there are a lot of resources, buildings, and services to manage.
One of the best features of this game is that if you could wait, everything comes for free. You don't have to pay any real money to get that airport with extra parking space or anything. Patience is the key, however, as upgrading your services and buildings takes time.
You could also trade services and goods with other fellow mayors.
Want to wage a war and win big? Join a club and check out Club Wars.
Make sure that you have a stable internet connection to ensure all your progress is synced to the cloud.
If it's for free, no reason to not take it 5 Legitimate Ways To Get Free Xbox Live Codes
Hay Day
Ever wanted to become a farmer then realized your father wants you to go to a University and study something worthy? Hay Day is made to make that dream of yours come true! Manage resources, build a farm and sell its products to grow your business. You could finally build a town out of your farm if you are a great manager.
This is the game I play when I'm bored.
Pros
Hay Day is the perfect stress killer. And the user interface is not rocket science. Even first graders can navigate through the game.
The game also has multiplayer options and for those who want to spend real money, in-app purchases are also available.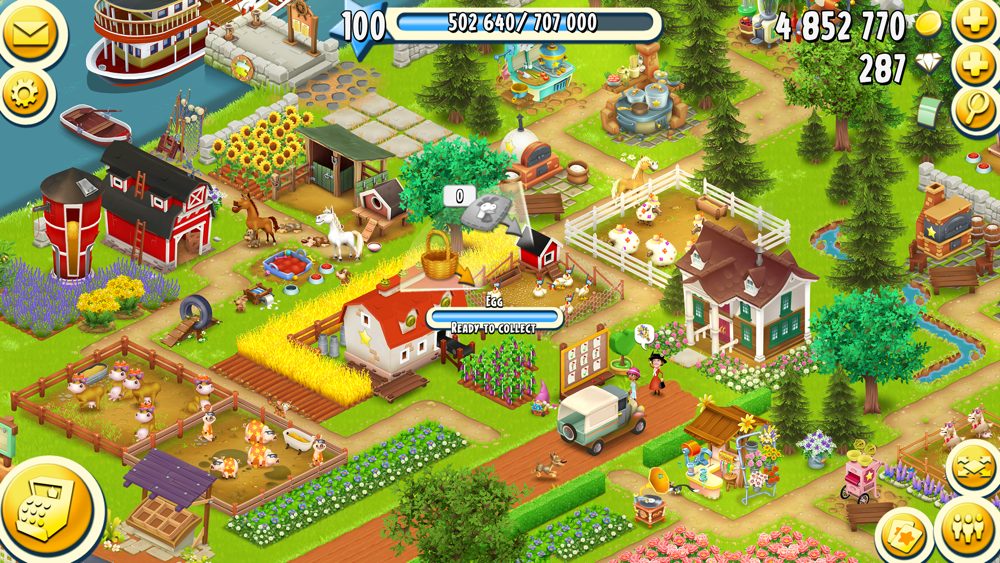 3. Fallout Shelter
What I like about Fallout Shelter is that its available on PC, PS4, Xbox One, Mobile, Switch and if there's a new platform, Bethesda will release this game on that as well. Fallout Shelter is the best post-apocalypse resource management game. This game is quite different from normal resource management games because you are supposed to control a population settled in a vault. If you are a huge Fallout fan, you will definitely love Fallout Shelter.
Pros
The game features a vault (the management of which won't be a cakewalk) and this is the game you want to play if you are looking for challenges.
You have to carefully use the resources to protect your vault from threats while also making things easier for its dwellers.
Clash of Clans
This game is more of a medieval warfare simulator than a resource manager. There's a lot of resources to manage from including Gold, Exiler, Dark Exiler, and even Gems while training your army of Barbarians, Dragons, Hog Riders (only to name a few) to defeat other players!
This game is massively multiplayer so you will need a steady internet connection to not get disconnected in the middle of a fierce battle (getting disconnected unexpectedly is also the most frustrating thing when it comes to games like this).
Pros
For those who are looking for a lot of competition, Clash of Clans is the way to go!
The game is updated regularly so it will never get old.
Did you know? Clash of Clans is not available on PC officially but you can use Bluestacks Android Emulator to run it on select hardware. See how!
In our list, two of the best resource management games are developed by SuperCell (Hay Day and Clash of Clans) so you could call them the 'Management Game Developer of the Year'.
Did we miss something out on this list? Let us know in the comments below!