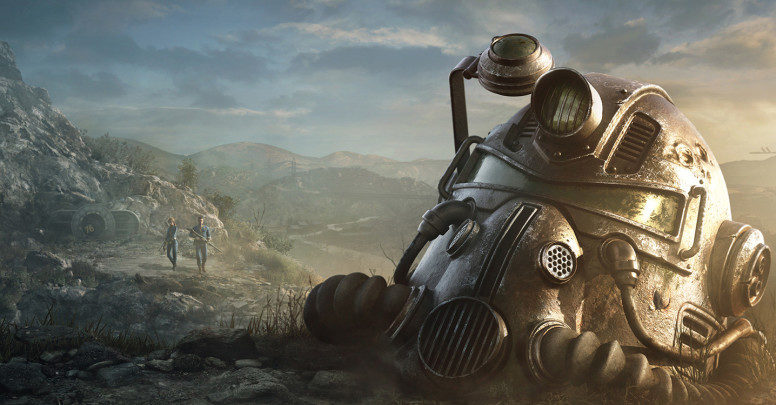 Some games have the potential to become an amazing series. Fallout Games was regarded for a long time as a very good series. Each Fallout was expected by players with excitement. When they were released they were generally regarded as one of the top games of the year. Fallout games always took place in a post-apocalyptic scene. Generally, the story of the game and the open world was amazing and that was what made Fallout great. Fallout is around for 22 years now. It is one of the oldest series that we play even today. There were eight games until the release of Fallout 76. These games included some of the classics such as Fallout 3 or Fallout New Vegas
Also read, PlayStation 5: Possible Price and Release Date
However, the last game Fallout 76 released a year ago. The game was an online multiplayer RPG game. Of course, everyone was excited. Players were imagining things to do in the Fallout Universe. However, things did not happen as expected. The game started with a shaky launch. Even before launch, we have seen some players complaining about their limited edition items did not get delivered and it was the worst game we have ever seen from Bethesda. The game was full of bugs. This created an unplayable mess. Also, the map was half empty. This was not the Fallout experience we expected and Fallout 76 got horrible scores from the critiques. These criticisms were right. Many players tried to return the game, and even then, there were more problems. Most of the players were unable to return the game.
However, Bethesda did not give up on the game. They started releasing updates to fix it, and these updates did not deliver anything. Fallout 76 is still getting criticisms. But Bethesda found a way to solve all problems of Fallout 76, a subscription method called Fallout 1st with your server. This subscription method costs $12 month or $100 a year. The current benefits of this subscription method are down below.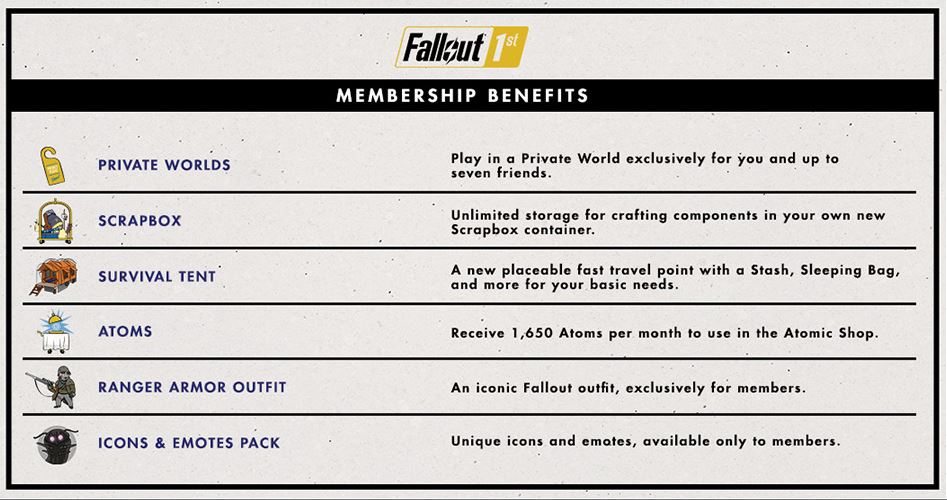 Currently, this does look outrageous from a player's perspective. The interesting part is the servers. These servers will require at least one of the Fallout 1st subs to be online to work. Otherwise, if no one is online, the world resets every time. Of course, it does save your character improvements. But this is an interesting time to give bad news. Because just a week ago Bethesda announced that they will postpone the launch of the new Fallout 76 DLC until Q1 2020.
Also read, How to Fix The Annoying Discord Javascript Error On PC
Many players are voicing their concern over the Fallout 76 extreme monetization. However, Bethesda does not mind it by the looks of it. Some players are going for Outer Worlds. This game has some of the members of the old Fallout team. This subscription method will add more hate to the game. Most of the games out there have a private server subscription. However, what makes players angry that Fallout 76 has a lot of gameplay problems still, and they need to be fixed first.