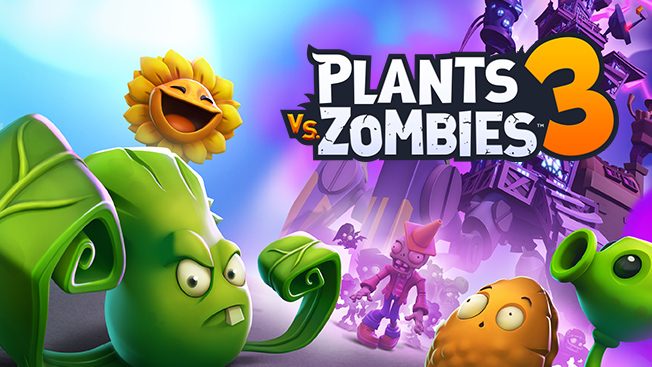 Plants vs Zombies 3 is a popular defense game developed by PopCap Games. It was published by Electronic Arts on 16th July 2019 for limited users in the United States and Canada. The game is the third variant in the popular series of Plants vs Zombies.
In this game, players have access to a few new types of plants with different abilities to fight against zombies and kill them before they enter their houses. Zombies 3 has more advanced graphics when compared to the last two versions. Still, the overall concept remains the same, like the version where players must defend their home from zombie attacks so that they do not eat their brains by strategically planting different plants in their garden.
The designers have created new excitement for the players with new game modes and challenges. It has a collection of new and upgraded plants which are more powerful, and players can collect them in different stages. The game also includes a new time travel feature allowing players to travel through various areas and shoot their new enemies hiding in the grass.
Zombies 3 also has unique features where players can join clubs, compete in tournaments, and share their experiences with friends and other players. If it sounds fun and exciting, let's learn more about zombie -3 gameplay, its features, and some pro tricks and tips that can help you escalate the game.
Here's How You Can Download and Play Zombies 3
Here is an overview of how to play and win the game:
You can easily download the game free from Play Store or Google Play and Apple App Store.
Players can choose different plant types, each with its unique capabilities. Therefore, you must choose the plants wisely, which can help defend your home from zombies.
A player must carefully plant the plants so that they help him to save his brain from zombies' attacks.
From time to time, upgrade your plants to make them more powerful so they can fight against zombies.
Complete your levels successfully by defending your brain from the zombies. As players win the game, new levels with more complicated challenges will unlock for players.
A Quick Overview of Visuals of Plants vs. Zombies 3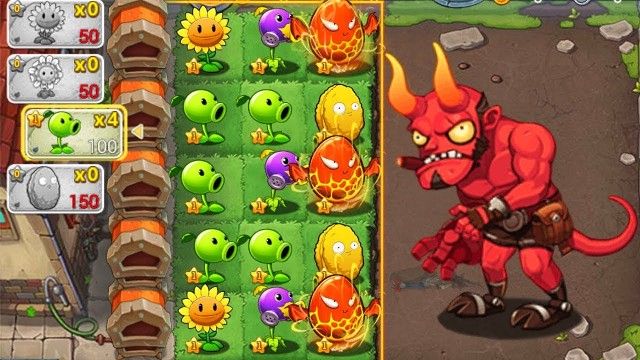 The game features zombies three is more colorful, and the graphics look more cartoonish and funny with vibrant and detailed zombies and plants. The game has stages like a backyard, pool, rooftop, night, and morning. Each level has different obstacles, like fog and rain. And in these stages, players have to defend their homes and play well so that zombies can't enter their houses. And between the stages, players must collect coins and sun to purchase new plants and make them powerful. Overall the visuals in plants vs zombies 3 are a fun and engaging game to experience.
Tips and Tricks to win the game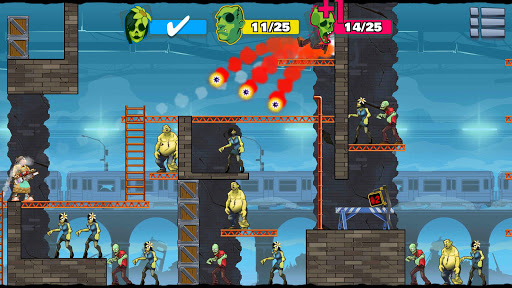 Plan your defense strategy:
Before starting a game, take a look to study the layout and description of the game. This will help players to understand the game, and players can easily fight against zombies.
Use a variety of plants:
Each plant in the game has unique capabilities and the power to fight against zombies.
Always keep an eye on zombies:
Like different types of plants in this game, there are different types of zombies with different attacking power. So players must keep an eye on zombies' next movement and behavior. It will help players to respond effectively and quickly.
Use Power-Ups:
Power can give plants more energy and strength to fight against zombies. In upcoming levels, it is necessary to power up your plants to survive in zombies 3.
Keep upgrading the plants:
As players progress through the game, upgrade your plants to make them more substantial, which can help players be more effective in battle. This will make players' game easier and will help zombies to encounter in the game zombies 3.
Be aware of the environment:
Zombies 3 have a variety of plants that have different strengths according to the environmental condition. Always pay attention when you plant any plants, and do it accordingly.
Conclusion
Plants vs Zombies is an exciting and fun game to play. It has different stages, which brings interest in players to win the game. Players can share their experiences with other players and discuss strategies to win the game. Zombies 3 visuals and graphics are satisfying to play.
Read Next: Plants vs Zombies 3: When is it Launching Globally?