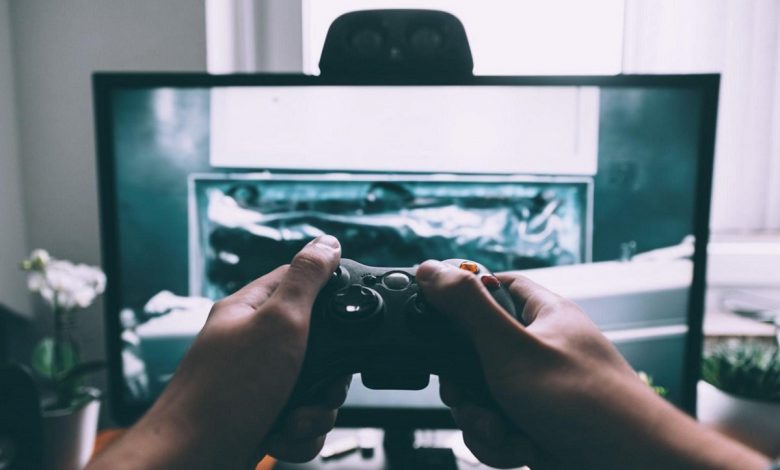 Buying a gift card, in general, is not very challenging. All you need to do is select a restaurant or a store that would match the recipient's preference. However, gaming gift cards are an entirely different story.
While finding the ideal gift card for a game, you have to consider numerous things, including the game preferred by the recipient, the gaming console they use, and even the type of gaming gift card they would appreciate.
In addition, it is always recommended not to use guesswork in this case, as you might end up purchasing a gift card that yields no value to the game. If you are unsure about the gaming preferences, it is better to go with an electronics gift card instead.
Therefore, to help you out, here we have curated a list of the top five gift cards available in the gaming industry. Let's check them out!
PlayStation Gift Cards
PlayStation is by far one of the most popular gaming consoles widely used by numerous gamers, both professionals and amateurs. Therefore, if you are looking for a gift card for someone who uses the PlayStation, then it is obvious that you should go with PlayStation gift cards. These gift cards can be redeemed in the PlayStation Network (PSN), so whether you buy a PS4 or PS5 gift card does not make any difference.
Ultimately, the gamer will be able to redeem the gift card for numerous downloadable content, which can be anything from in-game features to games and even movies. You can also get them a PlayStation Plus gift card, a membership subscription needed for playing games online with others.
Nintendo Gift Cards
The next best gift card for a gamer is the Nintendo gift card. These gift cards can be seamlessly redeemed through Nintendo's website or eShop. After redeeming the gift card, the gamer can use the balance to access varied downloadable contents, including gaming features, movies, and of course, games. Whatever they purchase using the gift card will be automatically downloaded on the system linked to the Nintendo account used by the recipient.
In addition, what's even better is that you do not have to worry about buying any specific gift card for a specific Nintendo console. One can use the gift card to purchase any content for any Nintendo console, be it Wii U, Nintendo Switch, or even Nintendo 3DS. However, ensure that the recipient has a Nintendo account to redeem the gift card.
Xbox Gift Cards
Anyone who has played Xbox knows how amazing the games here are. So gifting an Xbox gamer with an Xbox gift card is the best thing for the gamer. These gift cards can be redeemed through Microsoft's online store on Windows through the Xbox. However, it is worth mentioning that one cannot use Xbox gift cards to purchase products from physical Microsoft stores.
To reap the benefits of an Xbox gift card, one has first to redeem it to their Microsoft account. Once the sum is transferred, you can then use it to buy any downloadable content through their Xbox console or another device of their choice. Your recipient gamer can use the said gift card to unlock levels, varied games, different maps, and much more.
Steam Gift Cards
Steam is another great gaming platform that enables gamers to play games through the web or other mobile-based interfaces. This means that one does not need a gaming console to play games on Steam. One can download this interface on any Mac, PC, Android, or iPhone device. If that does not seem enough, one can even hook it up with their television by purchasing the link device of Steam.
That being said, you can use a steam gift card to redeem software, games, hardware, and more from the official website of Steam. If you are a fan of cryptocurrencies and love to make purchases using them, you can easily buy a steam gift card using cryptocurrencies on trusted platforms like Coingate.
However, ensure that the recipient has a Steam account essential for redeeming the gift card. After redeeming the gift card, the balance will be transferred into the gamer's Steam Wallet, where they can use it whichever way they deem fit.
NCSoft Gift Cards
NCSoft is another prominent game producer that offers a wide range of games that can be played without any cost. However, it is worth mentioning that the basic levels of the game might be free, but it does not take long to inspire the gamer to upgrade and access premium content.
Games from NCSoft can be played on any Mac or Windows device, and the gamer will require NCoin to make in-game purchases of varied features. Therefore, gifting someone an NCSoft gift card means they can redeem it for NCoin within the games of NCSoft that include Wildstar, Lineage II, Blade & Soul, and AION.
Gift Cards are the future!
Gaming Gift cards have grown in popularity and are now frequently being purchased by people across the globe. The gift cards mentioned in this blog are some of the best gaming gift cards you can gift your gamer friend. They are some of the preferred gift options as they will help your loved ones spend time doing things they are passionate about!
Read Next: 5 Legitimate Ways To Get Free Xbox Live Codes