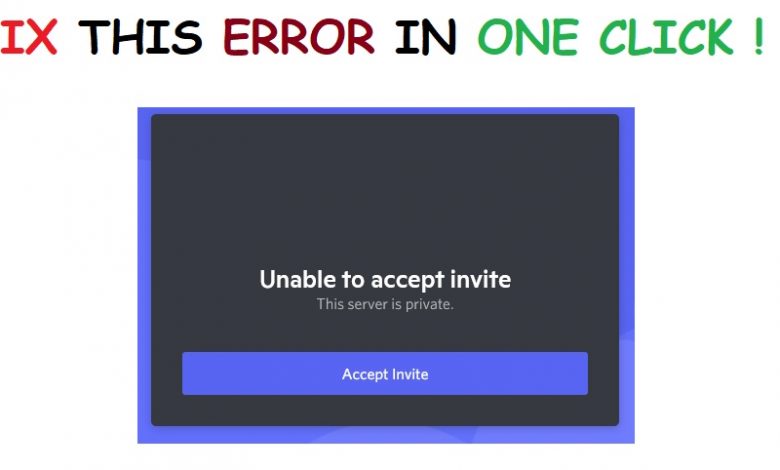 'Unable to accept invite' error getting on your nerves? You are not alone! After going through this guide, you will be able to figure out why the Discord invite link you received is not working. During the course of writing this guide, our team also came to know that some invitation links won't work at all and the error message won't pop either. You will also learn a workaround for when links don't work without an error message.
If you are getting 'Unable to accept invite' error on Discord, the reason is probably among the ones mentioned below:
The Invitation May Have Expired
Instead of taking you to the server's landing page, an expired invitation, when clicked on, will slam 'Unable to accept invite' error on your face. You may be wondering, "Why did I get the error message?"
Every invitation link you receive on Discord comes with an expiration date. Inviter sending out the invites gets to choose when the link will expire (anywhere between 30 minutes to forever). By default, links are set to expire in 24 hours. You cannot join Discord servers by clicking on an expired invitation link.
Click here to access Discord on the go directly from a web browser!
Moreover, links are set to expire after it gets clicked on a certain number of times.
Although you can't check if a link has expired, you can always send a message to the server's administrator to check if something has gone wrong with the invitation you received. The administrator may have to send a new link for you to join the server.
Check out this article on Path of Exile!
Invalid Invite Code
Another way to join servers on Discord is by use of invite codes. You will run into invite codes for some of the most popular Discord servers on Reddit as well as other sources on the web.
Discord server invite codes are case sensitive so you might want to be extra careful while typing them in.
In case you make a single error, the invite code won't get you anywhere. You will only be greeted with the 'Unable to accept invite' error message so double-check the code you have entered.
For instance, these two invite codes, though having exactly the same characters, won't get you to the same server.
7aQAxd90
7AqaXD90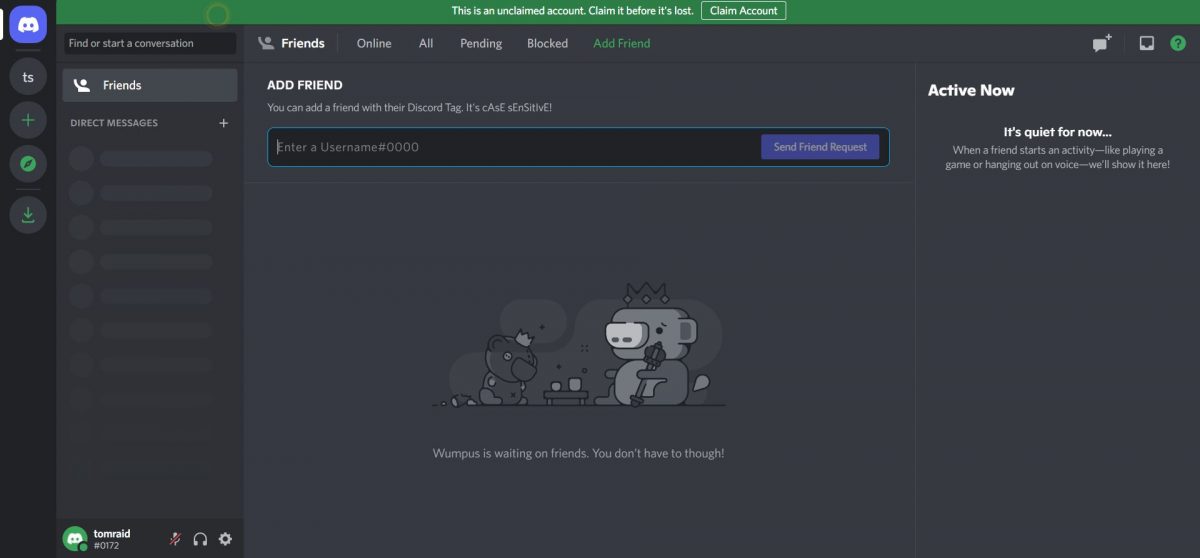 Unable to Accept Invite: Revoked Invite Link
Only an active invite can work as a gateway to the server for newcomers. In case the administrator has removed your name from the 'Active Invites' list, the link you have is good for nothing.
Again, you cannot find if the link you have is revoked or still active so the only way around this is to inquire the administrator about the status of your invite link.
Can't get your Xbox One console to boot up? Run this checklist and you are good to go! Xbox One Not Turning On: Run This Checklist Now!
Reached the Limit for Joining Servers 
There's a limit on the number of Discord servers you can join. A user can join no more than 100 servers at any given time. Therefore, you will have to let go of one of the older servers you are on and make room for a new one.
Upon getting the 'Unable to accept invite' error message, the first thing to do is check if you have reached the limit for joining servers.
Here's how you can leave a server on Discord.
Launch the Discord app on your PC.
Head to the 'Server' section and find a server that you are no longer active on.
Click on 'Leave Server' from the server's menu.
Up next, choose 'Leave Server' when the confirmation box shows up.
Try joining the server now by clicking on the invitation link.
Unable to Accept Invite: Banned from Server
Still can't join the server? Maybe they decided to ban you! Let's find out.
If the server's owner has decided to ban you, there's only little you can do apart from apologizing to the administrator and asking him to reinstate the settings for your profile. Users can also get banned from the entire Discord app if they fail to follow the Community Guidelines or access the app from a suspicious IP. Exit Discord if you are going to initialize a VPN app.
Bans on Discord are handled quite well. Keep in mind that your router's IP address gets blacklisted so no matter the device you try to access the server from, you would still be banned. And of course, your account gets banned along with your router's IP!
Let us know in the comments if you are still getting the 'Unable to accept invite' error on Discord.