News
Xbox All Access Bundle With Project Scarlett Upgrade After 12 Months For $30.99 a Month
With the holiday season right around the corner, Microsoft is bringing its popular Xbox All Access Bundle, back in the arena, revamped with an option to upgrade to Xbox Scarlett when in launches in holiday 2020.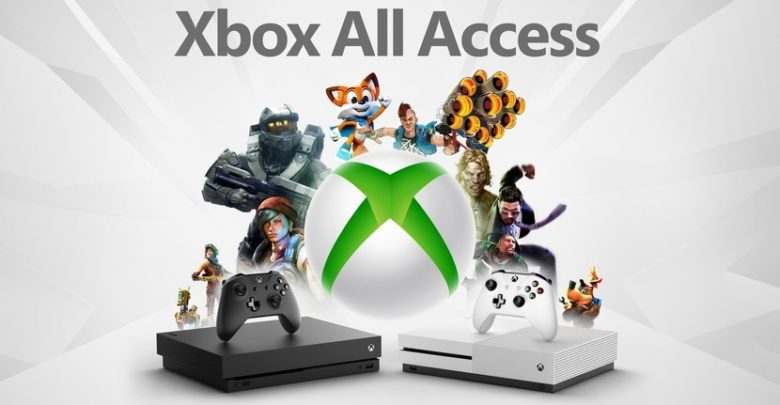 According to Xbox, the most anticipated console of 2020, Project Scarlett, will "set a new bar for console power, speed and performance".
The All-Access Bundle includes the Xbox Game Pass Ultimate subscription, which allows you to play more than 100 popular games including Gears of War 5, Forza Horizon 4 and Sea of Thieves on Xbox One and PC for a monthly low cost.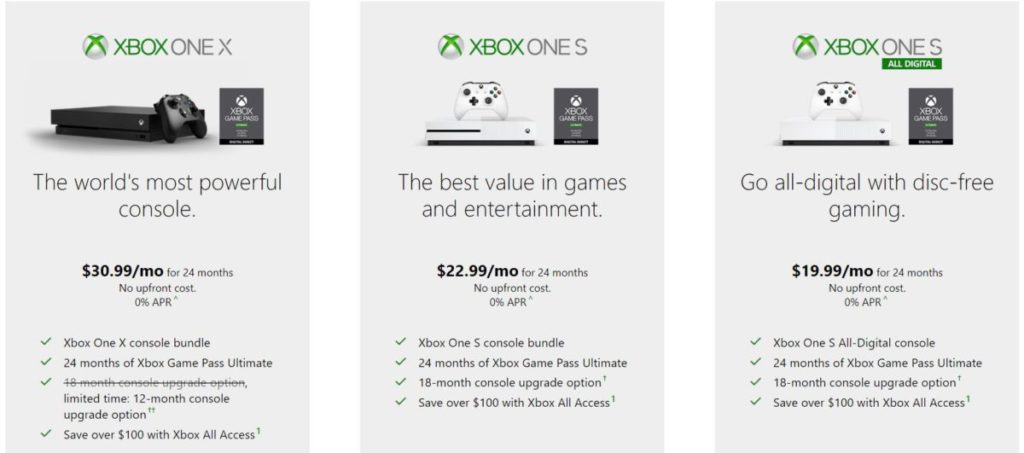 The All-Access Bundle comes in an array of prices to choose from. You may choose from any one of the bundles below:
The base bundle is priced at $19.99 per month and comes with a disc-free Xbox One S Console (aka the Xbox One S All-Digital Console) paired with Xbox Game Pass Ultimate access for 2 years. It may be noted here that you also get an option to upgrade quite late after 18 months (because Project Scarlett will be launched in less than 12 months from now)
For $22.99 per month, you can score the regular Xbox One S Console while paying a whopping $30.99 per month will make you a proud owner of the legendary Xbox One X Console with all the perks mentioned in the base bundle.
Microsoft is offering the ability to upgrade to Project Scarlett Xbox Console after 12 months just when it launches around this time next year (6 months earlier than in the $22.99 bundle) in the most expensive offer of $30.99.
Next year, you just need to pay a visit to the retailer from where you purchased the Xbox All Access Bundle and trade-in your good old Xbox One X (or One S… whichever you rented earlier). However, those who have chosen to stick to the Xbox One S might have to pay a little extra to be eligible for the Project Scarlett upgrade (which seems totally fair). Be sure to grab the offer quickly because the deal is on only up to 31st December 2019.
Console sales seem to have gone down because the next-gen console release dates are just about to be officially announced by the console giants. This deal is letting the patient gamers, who are eagerly waiting for the launch of next-gen hardware, to opt for a regular Xbox One for the time being and easily upgrade to next-gen machine the day it is launched without burning a hole in their wallet.
Currently only available in the US, Microsoft is planning to extend the service area for All Access Bundles to the UK and Australia very soon. The bundles will be marketed by the online shopping giant, Amazon, in the US and  Game and Smyths Toys in the UK. Telstra is taking this over in Australia, but the next-gen upgrade option won't be available there.
Important Note: Buyers sticking to Xbox One S will have to pay an upgrade fee and wait 6 months more compared to those who have chosen the Xbox One X to claim the free upgrade. 
Read Next:
How to Clear Cache On Xbox One to Resolve Temporary Problems