Games
5 Call of Duty: Warzone tips and tricks you need to know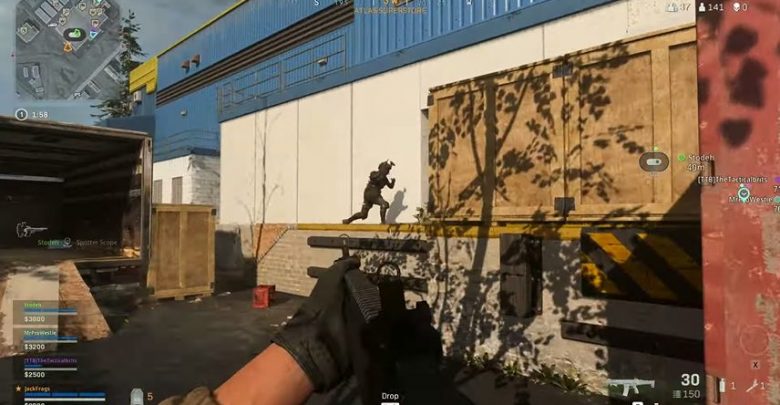 Are you a gaming enthusiast? If you are, we presume you have played Call of Duty. It is one of the most popular games in the world. Most of the game enthusiasts have played and praised it for its fantastic features and impressive graphics.
However, the difficulty level of this game is not easy to cope with. And if we are to speak about the Warzone, well, that is only the tip of an iceberg.
Playing like a pro is probably everything that a player may wish for. And for that, there are some easy hacks and tricks to ace the game.
If you are also interested and clueless at the same time, here are five Call of Duty Warzone tips and tricks you need to know for being in a better position.
Just hold tight!
Prioritize weapons
One thing to keep in mind while playing this game is that weapons are golden keys to win. The more enhanced your weapon is, the more likely you are to win the game.
Now weapons do not only mean floor weapons. Using them, in the beginning, is okay. But that will not save you for a long time. You need some specific loadout for performing the best in the game. Make sure you get hands-on some handsome amount of cash so that you can buy the featured loadouts from a standard buy station. You can check out warzone esp for this purpose if you want.
This way, it will be easier for you to customize your weapon. And with more powerfully equipped weapons, you are ready to win the game!
Be comfortable with the style
Let us be very honest here. Warzone is not an easy game to win. Not many players can shoot nonstop headshots with a sniper. Not everyone can take down the enemy squad single-handedly! It needs dedication and a massive amount of practice to reach that perfection.
Different players play with their different strategies. Some are comfortable in a defensive process, some are better with SMGs, and some others will play aggressively. So, what you need to fix is your playing style. Be sure about your playing strategy, and then stick to it.
Spend long hours into that and be comfortable within your own style to make it easier for you to plan and execute.
Don't haste
They say slow and steady wins the race. Well, this piece of advice you should keep in mind while playing Warzone. Remember, being alert and executing gradually will bring you success. But hurrying for something pointlessly is the last mistake you want to commit.
Be extra careful while reviving your teammates. Make sure your enemy squad is not there to take you down. Start the reviving process once you are confident about the enemy's absence.
Also, remember that reviving creates a specific sound by which your enemy squad can be notified. So, please check whether they are gone and then start doing the task.
Use plates
This might seem to you a little tip. But well, let me tell you, this is probably the most subtle yet essential hack you should keep track of while in the game. Warzone provides you with plates. So, utilize them. Make sure you use them properly so that you can be full. You can get up to three plates covering you and can store extra five of them for security.
A-Pro tip for you is to keep yourself covered during gunfights as well. And if you do not have them, try buying some from a standard buy station.
Stick to the team
One of the biggest mistakes that players make is to take action without discussing and notifying the team. Remember, winning this game is all about team efforts. Hence, communicating with your team is essential.
You can not just run out and face the enemy all by yourself. If you are playing with a squad, make sure to be clear and loud about your strategies. Plan with your team and execute together. However, the task of connection is easier said than done. But then again, try to indulge in communication every now and then so that nobody is confused.
Final words
To be honest, playing Warzone is relatively complicated. And not everyone can ace the art of gameplay. Especially if you are a newbie in this world, you need to spend a considerable amount of time understanding the game.
However, this is not mission impossible. Crores of players are playing every day and winning with ease. That is due to their practice and with some clever hacks. Utilizing the trick will make the game even smoother for you.
So, practise the tips mentioned above for a better result and play like a pro!
Good luck!
Read Next: How to Play Call of Duty: Modern Warfare Split Screen.